(Read earlier episodes here)

Episode 8: South American Witchcraft
Day 5: Juli to Pallalla
Distance travelled: 55km

Last night was peculiar. Two grown men were left well and truly spooked.

The commotion outside our tents - in the form of banging, flapping, whistling, digging and scratching left me feeling like I was in the Blair Witch Project. I feared I had penned my last blog.

Thankfully the seance - real or imagined - was a friendly one and we woke up at 5.30am ready for another day on the roads of Peru. Moral of the story - don't set up camp near anything resembling an ancient ruin.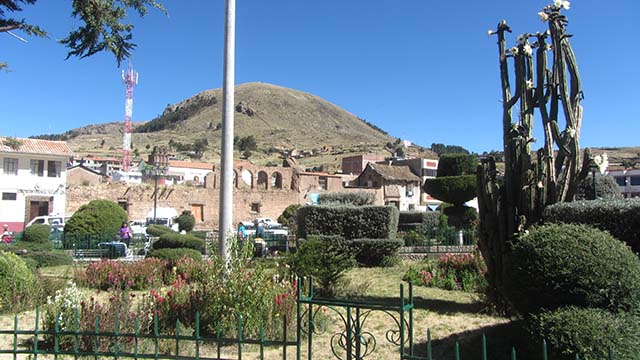 It was pancake flat today and despite trucks and buses occasionally trying to line us up head on (in our lane) for the most part we enjoyed a cruisy day relishing the chance to take it all in.

Lunch and dinner were the same as yesterday - although the views we enjoyed and our campsite were vastly different.

I am hoping there will be no demons raised from the clay of the dry section of Titicaca where we have set up camp tonight and I doubt there will be. Dr Nick befriended a farmer by carrying her load (earning us access to her well in the process) and a gentleman out walking his cow has already wished us a good night. The cow was less gracious.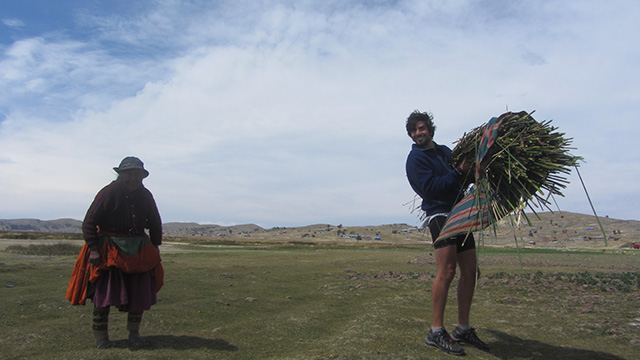 Share your support for the pair on Twitter using #2on2doPeru and tune in for tomorrow for the next installment.