(Read earlier episodes here)

Episode 9: Shaken and Stirred
Pallalla to Ccotos
21km on dirt roads + an extra 15km for Nick Vindin

Rattle, bump, flick, skid, thump.

Slide, crack, lurch, wobble, bang.

And so it was on pebble rock and dust dried roads for the best part of two hours. My Cell bike steered me through a safe and comfortable path but I was mentally exhausted wondering which piece of rubble would pitch me.

This was a bad day to ditch the camp-side fumble for contact lenses.

Foolishly I didn't see the darned rock that forced me to the hard ground.

Having lost distance to Dr Nick as I repacked my panniers I was about to also lose the turn off for the ferry.

I spent another hour chasing his imaginary shadow wondering where the jetty was.

Eventually, and to my endless thanks, Dr Nick arrived in a taxi. I had missed the turnoff 15 kilometres ago and wasted my energy racing in the wrong direction.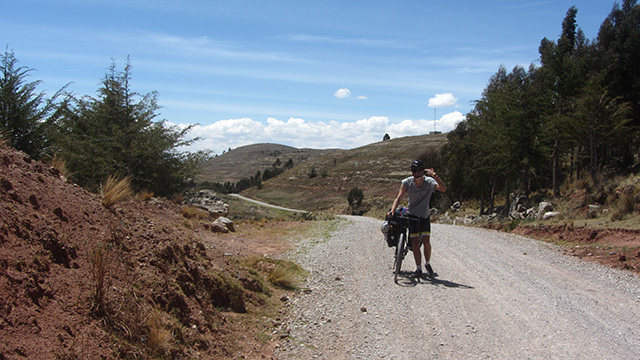 A tough day for Nick Vindin

We hoisted the bike onto roof racks and sped down to the lake. Time to hustle a price for our boat trip.

Nobody wanted to take us - we couldn't work out why - but eventually we hitched a ride with a fourteen year old captain and his ten year old brother.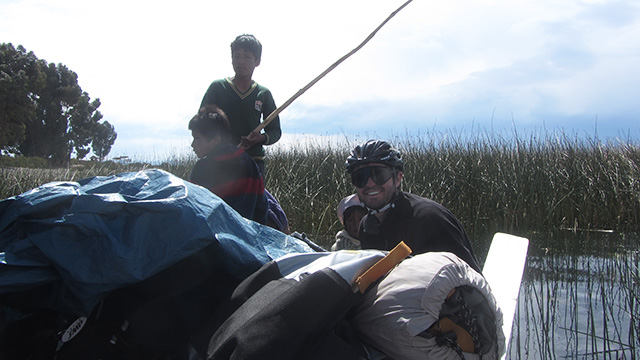 It soon became obvious why everyone else declined our request to make the hour crossing - a ferocious storm was approaching and fast.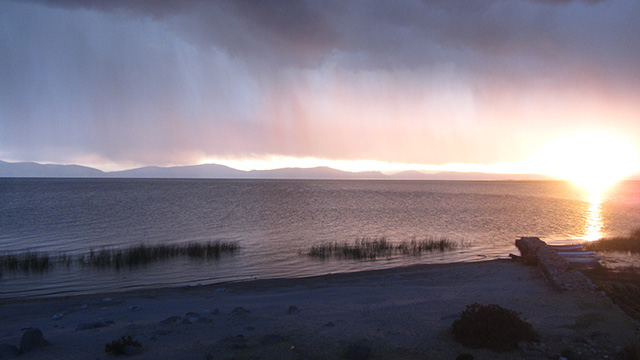 We made it to the other side (no small miracle). My teeth were chattering and my shoes soaked. For the second time the doctor came to the rescue. Convincing a Peruvian National Park worker to let us ride out the storm in his office.

I was way too cosy after a cup of hot tea and with two hours of daylight remaining we decided to stay here for the night and that was a good call because the heavens opened and the thunder and lightening roared all night long.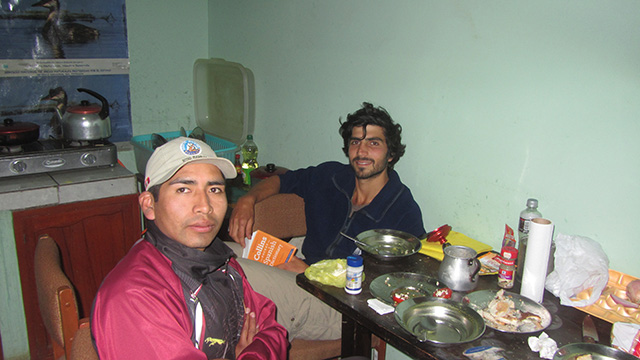 Share your support for the pair on Twitter using #2on2doPeru and tune in for tomorrow for the next installment.