Though nobbled by injury mid-year Cavendish managed to notch up 12 victories in 2014, a result that would make any sprinter, with the exception of Giant-Shimano nemesis Marcel Kittel, look back on the season with immense satisfaction.

But for Cavendish and any other sprinter of his stature there is only one season benchmark, winning stages at the Tour de France, including the finale on the Avenue des Champs-Élysées.

His absence in Paris after a spectacular crash in the final few hundred metres of the second Tour stage in Harrogate, which also forced out Australian Simon Gerrans (Orica-GreenEDGE), meant that his season would be forgettable, rather than one that one to remember.

"Crashes happen to everyone, but this was the first Tour de France I've missed since I turned pro," Cavendish told William Fotheringham of The Guardian.

"I've never taken (the Tour) for granted, it's just given me a new lease of life. I just missed it so much, winning more than anything, the emotional rollercoaster, the spectacle that it is. It's bigger than cycling. It's something you can't put into words.

"It's made me not want to retire. I wasn't ever thinking about retiring, but you start to think of the future, this has made me completely focus on cycling again. It's not like I've lost any desire, but it's made me more intense about it."

So after a period of recovery and then turning the legs over at the Tour of Britain, Cavendish brought his season to a close. But his restlessness after a season which did not meet his expectations was soon on show as he saddled up for the six-day track season.

Its purpose? To regain his top end speed even before he turns a road pedal in anger. Never having raced a six-day as a professional, the decision by Cavendish to try something new was vindicated.

He and Omega Pharma-QuickStep team mate Iljo Keisse finished second at the Gent six-day to Belgians Jasper De Buyst and Kenny De Ketele. They then followed up that result with a weekend victory at the Zurich six-day. First ahead of Swiss/German duo Silvan Dillier and Leif Lampater and De Buyst and De Ketele.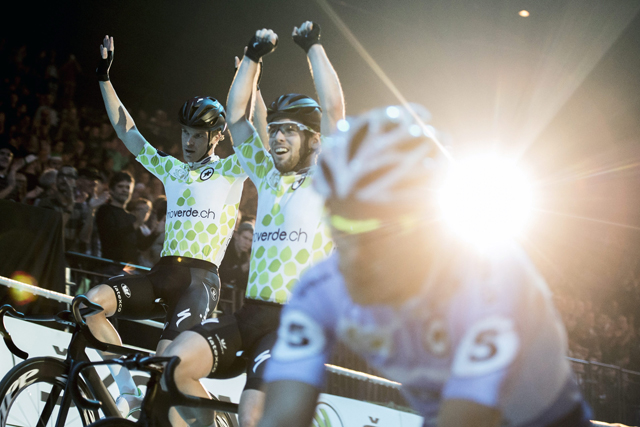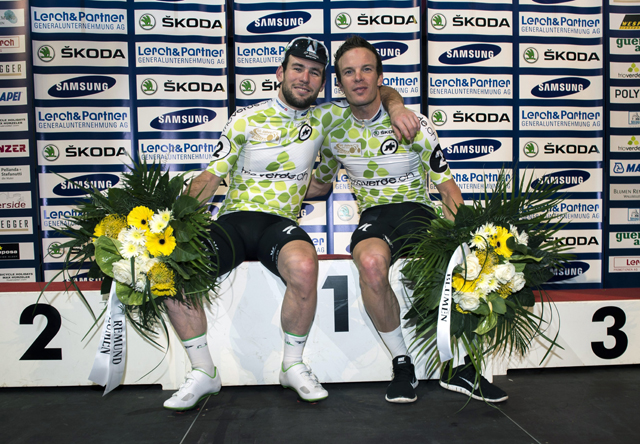 (Cavendish and Omega Pharma-QuickStep team mate Iljo Keisse claimed the spoils in Vienna)


"I am super happy about this, because it also shows I am in good condition," said Cavendish.

"To get these kind of kilometers every night, at race intensity, is really important for my build up to next season, so this was a good choice for me.

"To get a victory to complement this kind of winter preparation is really a bonus. Now I'll spend a week at home, and then join my entire team at training camp in Spain.

"I'm looking forward to seeing everyone and getting ready for the 2015 season after getting into a nice winter rhythm on the track."

After the two six-day successes 'Cav' is clearly looking forward to re-asserting himself as the top sprinter in the sport. Based on his performances in Gent and Vienna he should begin 2015 in fine form for his season opener on 19 January at the Tour de San Luis in Argentina.