(Read earlier episodes here)

Episode 13: Feeling hot, hot, hot
Santa Rosa to Aguas Calientes
Climbed to 4,257m (Highest elevation of the trip)
32km

Today was our queen stage, our Stelvio Pass, our Alpe d'Huez.

Although I shouldn't say "our" because that implies ownership and it wasn't us, but rather Mother Nature that was in charge today.

Even so we both agreed that conquering Abra La Raya was the high point (excuse the pun) of the trip so far. The 360m climb from outlier villages to the peak of Peru was breathtaking in every sense.

It was a slow crawl to the top, just two determined sets of legs pumping their way to the snow capped summit. Yet again the scenery seemed to come alive offering us more distractions as the legs threatened to turn to jelly. Onward. Upward. Slowly.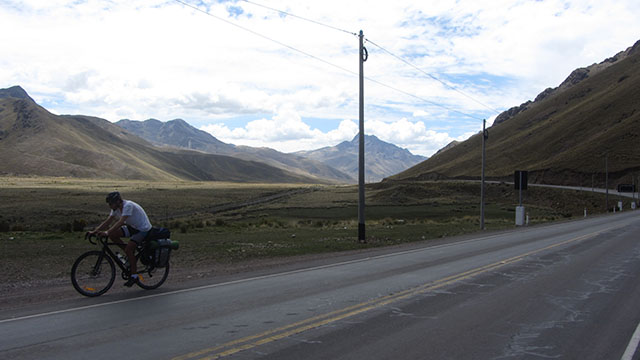 As the pedals spun my eyes locked on the towering mountains and jagged rock escarpments sandwiched either side, looming large. It reminded me of the fantastical landscapes of Jurassic Park. Thankfully without the extinct lead characters - that would have made the climb too challenging.

As we both crossed the top fist pumps and cheers seemed to come from nowhere. Such was the feeling of accomplishment. A slow down hill ride to some natural thermal baths was our reward.

The muscles and mind took the afternoon off. They will likely be thrashed tomorrow with Cusco now in striking distance.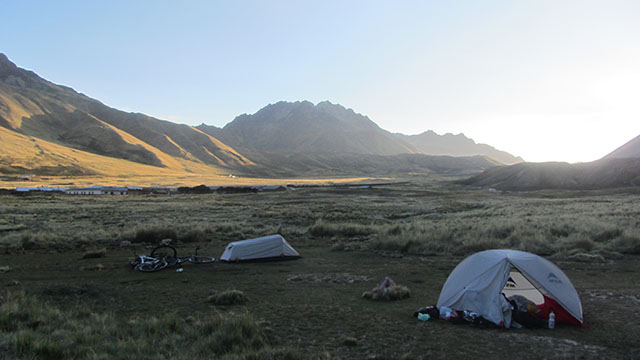 Share your support for the pair on Twitter using #2on2doPeru and tune in for tomorrow for the next installment.