(Read earlier episodes here)

Episode 14: Within our grasp
Aguas Calientes to Cusipata
98km

The decision to rest yesterday was the right one as fresh legs dug a nearly one hundred kilometre slice out of our total.

As we wheeled down from dizzying heights to flatter ground the scenery changed too.

The craggy prehistoric mountains we had become accustomed to morphed into verdant wetlands. The terrain much more easily plied by human hands - but still around every few bends there was a bridge over a lake worthy of a fairy tale.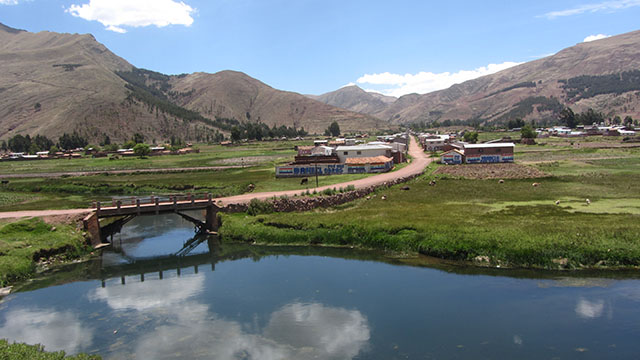 It wasn't the visual bounty that dominated the day, but rather the aural. The constant churn of the raging river, the delicately choreographed splash of a waterfall, the honey sweet singing of birds, the thrust of wind through the long grass and every now and then the looming sound of wheezing gears and an aggressive trucker's toot (promptly followed by a friendly one).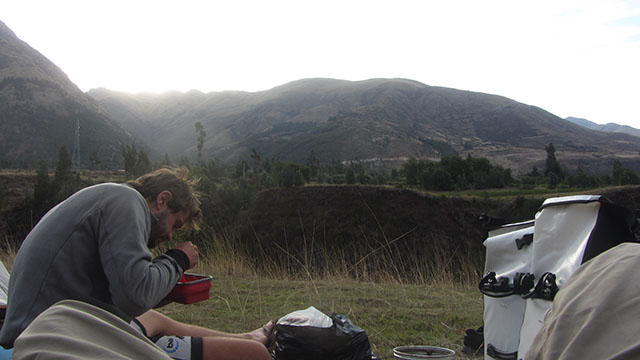 Just shy of 100 kilometres and ashen faced we set up camp, boiled pasta and as is our custom flicked out the map to place the "dot" to reflect where we finished.

Then it dawned on us.

We were just 70km shy of Cusco. We had planned to reach it in two more days but it could be possible in one hearty attempt.

A lot of camp-side chest pumping followed. Revving each other up we decided we would have a tilt at finishing tomorrow.

The excitement is still swirling around. Hopefully we haven't set ourselves up for failure.

Share your support for the pair on Twitter using #2on2doPeru and tune in for tomorrow for the next installment