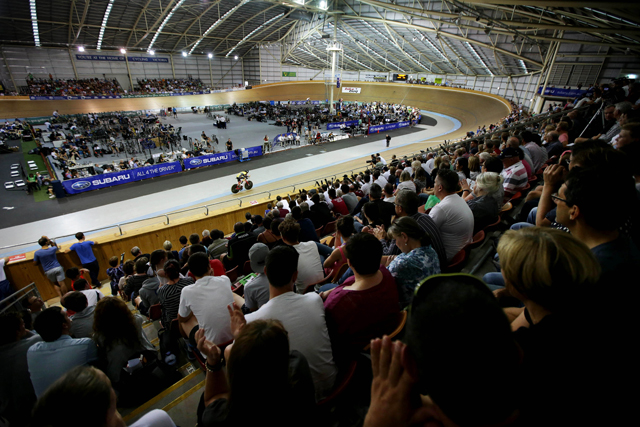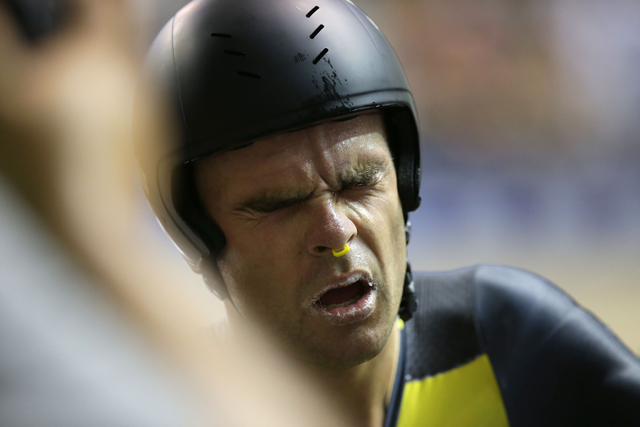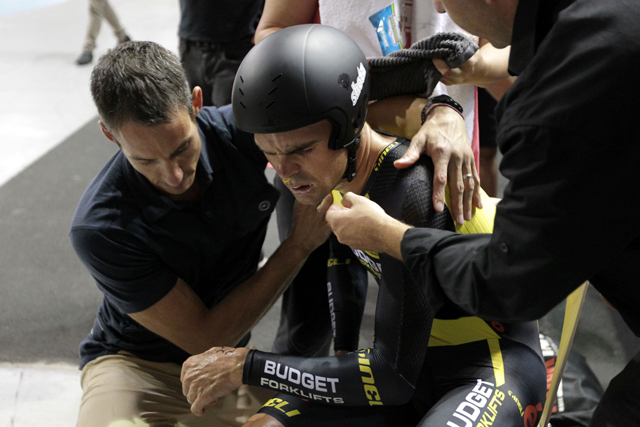 (The pain of the effort was etched in the face of jack Bobridge after his ride- AAP)


It is the second-best distance under the new rules for one of cycling's most-prestigious records.

Bobridge also set an Australian record, but he could not beat the 51.852km that Austrian Matthias Brandle rode last October.

He started well, but went out slightly too hard on the 250m track and eventually paid a brutal price.

His father Kahl and wife, Olympic cyclist Josie Tomic, were in the capacity crowd to watch the ride on the last night of the track nationals.

Bobridge was throwing up several minutes after he had to be helped off his bike at the end of the ride.

He said it was the hardest thing he had done.

"This is the closest to death I will ever be, I think, before actually, without dying," he said. "It's just torn me apart.

"I take my hat off to Brandle - it's amazing what he's done. "That's just one hell of a record."

ellow Australian Rohan Dennis will attempt the world hour record on 8 February in Switzerland.

Asked what message he would have for his fellow SA rider, Bobridge laughed and said: "don't do it to yourself".

Told that coach Tim Decker thought the new Australian record holder would make another attempt, Bobridge replied: "he's going to have to do some serious convincing to make me line up to do it again".

After cycling's world governing body, the UCI, standardised the world hour record last year, German Jens Voigt set a new mark of 51.115 in September.

A month later, Brandle took it from him.

Bobridge eclipsed Voigt's ride and also the old Australian record of 50.052km that Brad McGee set in 1997.

Four years ago, Bobridge set the 4000m individual pursuit world record.

Decker confessed he and Bobridge slightly misjudged the ride.

"There's no doubt that we were maybe a little bit overconfident or we underestimated the hour record a touch," Decker said.

"I'm feeling gutted for Jack in the fact that he didn't quite get the record. Obviously, I have another level of respect for him after seeing him at the finish. He gave it all he could and that's all you can ask."

Bobridge was one of the stars of last week's Tour Down Under, but he and Decker refused to blame that race for not breaking the record.

SBS2 and Cycling Central will broadcast Rohan Dennis's hour record attempt LIVE from Switzerland on 8 February.