Dennis rode 52.491km for the hour, breaking the 51.852km record established by IAM Cycling's Brandle in October 2014 on the track in Aigle, Switzerland, to become the first Australian to hold the record.


"I'm pretty tired but really, really proud, and with BMC they made it easy," Dennis said.


"The whole week leading into this after Tour Down Under was stressless, there was no pressure and everything worked perfectly.


"There was a lot of pain, I couldn't really enjoy it too much to be honest, I knew it was 208 laps and when I went past 208 it was just go as hard as you can.


"It almost feels too easy, obviously it wasn't, but they (BMC) made it absolutely perfect."

HIGHLIGHTS

Countryman and newly retired team-mate, Cadel Evans, fired the start gun at the 250 metre Velodrome Suisse in Grenchen, Switzerland, to get the attempt on track.

The 24-year-old BMC star, who only two weeks ago won the Santos Tour Down Under, started evenly and then steadily built his speed to lower the old mark at the conclusion.

Dennis slowly wound up his speed to ride the first 4km in a time of 4min 37sec at an average of 51.8km/h.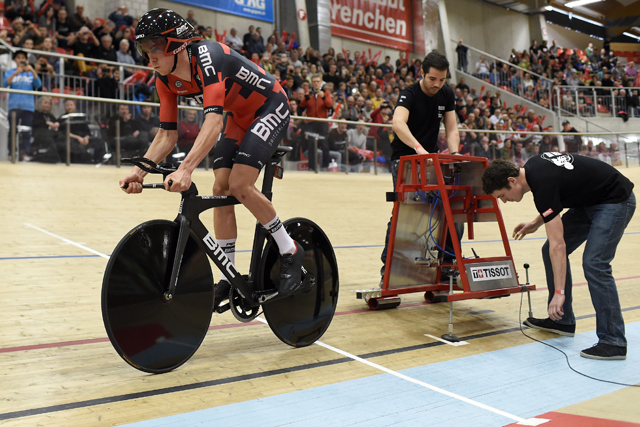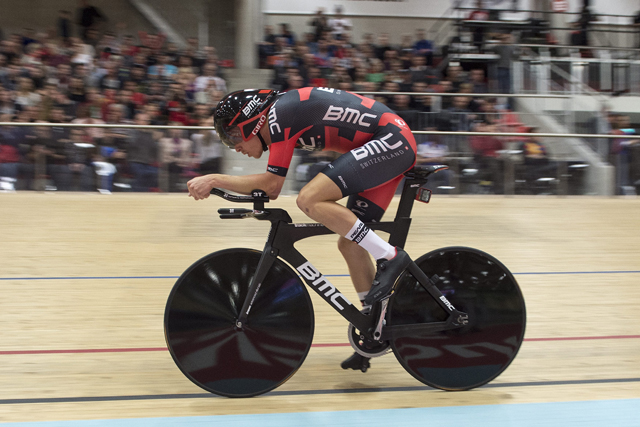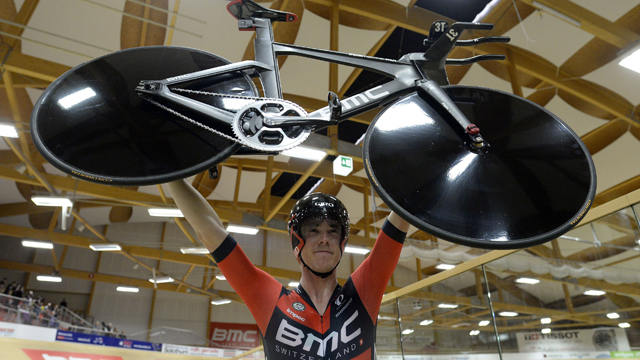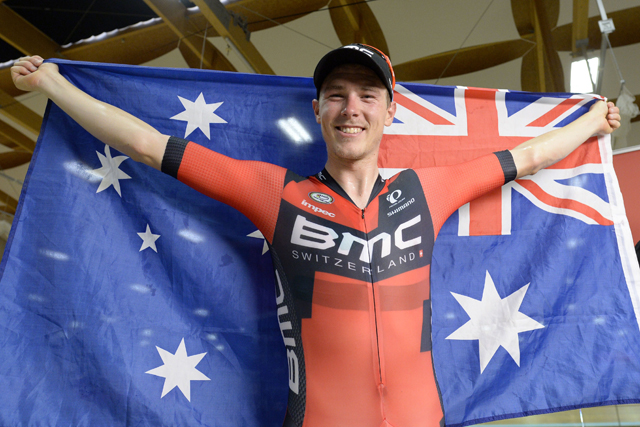 (Rohan Dennis became the first Australian to hold the UCI hour record - Getty)


He then settled into a rhythm, riding consistently around 17sec for each lap and logging over 52.5km/h.

At the halfway mark Dennis looked so comfortable that the result appeared a foregone conclusion.

Difficulty set in in the final 10 minutes when he began to slightly drop off his schedule and drift off his line, but the record was already set before he finished his final lap.

"The crowd was amazing, there would have been a quiet patch, it would
have been a bit repetitive after half-an-hour but they really got behind
me, especially when they knew it was going to be a record, and I really
appreciate everyone coming out and supporting us," Dennis said.


"It's a great event and hopefully that record stands for a little while."