Chris Froome does not like peptide pancakes
Was there a breach of the Velomati rules at the Oceanias?
Tattooed time trialling tyro and Tour de France winner Bradley Wiggins teams up with Rapha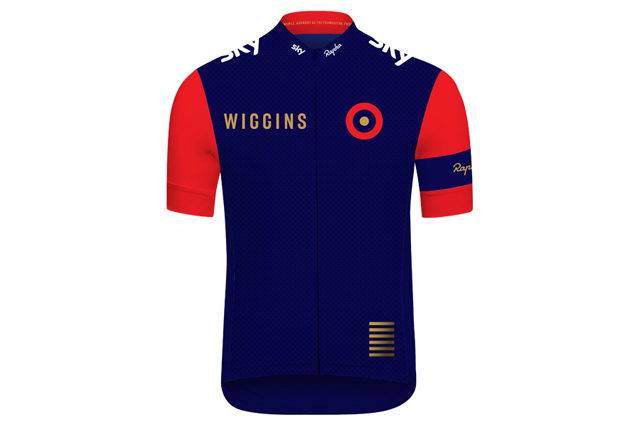 (Wiggins design by Rapha)


We talk a lot about Bradley Wiggins but it's with good reason. He is the most bankable star in cycling since Lance Armstrong (Ahem!), but for much better reasons. Wiggo is going to have a very interesting season in 2015, first with an attempt to win Paris-Roubaix then a tilt at the hour record. Roubaix will be a difficult challenge to convert into a victory but the second is more a certainty. No one doubts Wiggo will be holding the hour record after June. The only question is by how much.


His next big goal will be walking away for the sport as a gold medal winner at the Rio 2016 Olympic Games. But he's also setting himself up for some post career activities with his own track development team and marketing connection to top clothing manufacturer Rapha. They may have to rethink that target looking thing on the kit though.



Thomas Voeckler gets man crushed
Who doesn't love Thomas Voeckler? The plucky wheel sucking Frenchman who is as well known for his tongue as he is for wearing yellow at the Tour de France gets rucked in this Rugby 6 Nations promo.


It's not us, it's you.
It's no secret that Astana and Kazakh cycling are in the UCI doghouse at the moment and both are feeling the heat regarding last year's doping saga. They remain pretty defensive about it and continue to spray word bullets at the cycling world.


The latest to spray a few around was Allen Chaizhunussov, alleging bias against the great and good of Kazakhstan at the world governing body via his pals at the Asian Cycling Confederation. Denied by the UCI, of course.



The seasons starts when?
Cycling is unique in that there are several "starts" to the season, one a specific January date on the calendar, the second when the big names and majority of the peloton turn pedals in anger in the desert sands, and another more emotional one in Europe at the Het Nieuwsblad. So we have a pre-pre-season when the Aussies win everything, then a pre-season when Mark Cavendish and Alexander Kristoff win everything and then the Classics where people with names like Boonen and Cancellara win everything. No wonder cycling is so confusing to newcomers.



Someone did a few off season K's and watched his diet.
Today's long read: Bikes vs Cars, episode umpty billion
"Liability lawyer and former professional bike racer Megan Hottman spends her working hours representing cyclists who've been injured by reckless drivers. She spends her leisure time riding and telling people something they don't always want to hear: in the perpetual, complicated conflict between two wheels and four, bike riders are part of the problem, and they have to be a big part of the solution."



Remember to always have fun on your ride to work.