Overnight, Contador (Tinkoff-Saxo) rode with his usual aggression to capture the 159.8km third stage from Motril to Alto de Hazallanas and widen his overall lead on Chris Froome (Sky).

It's still February but the signs are good for Contador and are a clear warning to his rivals that his is on target to dominate any race he chooses.

"I am very happy for the team and myself," Contador said after the stage. "It was an important stage and I didn't want to let it go by without trying to win it.

"We have worked very hard over the winter to make sure we don't miss out on anything, although there are very good riders in this race."

Under pressure from Tinkoff-Saxo trio Jesus Hernandez, Sergio Paulinho and Ivan Basso as they set Contador up for a fast finish, Froome missed the moment, but did rebound to reduce the finishing time gap to 19 seconds.

"We really have to thank especially Valgren, Tosatto and Petrov, who worked so hard during the entire stage and on a difficult course as well," Tinkoff-Saxo sport director Steven de Jongh said.

"They brought the team in a perfect position before the climb. Ivan then did a really nice move showing his experience and Alberto finished it off by showing his instinct for knowing when to attack.

"It was a part of the plan but the guys also did a great job in executing the strategy and finding the precise moments to put on the pressure."

Hernandez and Paulinho are the usual one-two punch thrown before Contador makes a move, but having off-season acquisition Basso in the mix gives the team impressive finishing depth. Still, Froome remains untroubled, with his season objective further ahead.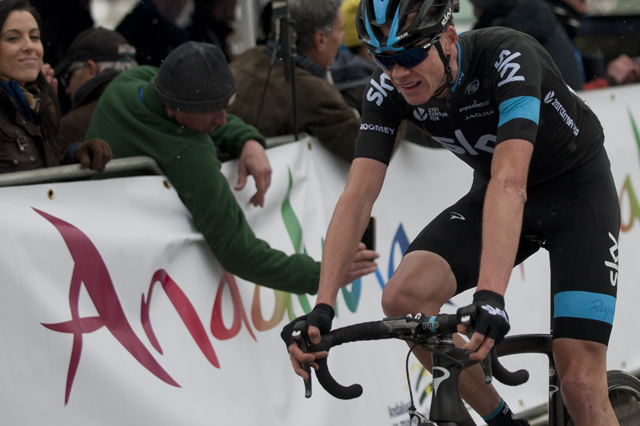 (Chris Froome struggled when under initial attack by Alberto Contador - Getty)


"Obviously it's hard getting beaten and hard coming second to Alberto," he said after the race.

"My objective is to be really good later on in the season, building towards the Tour in the next few months. Alberto's race programme is ahead of mine with the Giro set to be his first big target of the year.

"I'm really happy with where I'm at right now. There's a lot of headway to make but there's plenty more to come, and this is a great place for me to begin the season."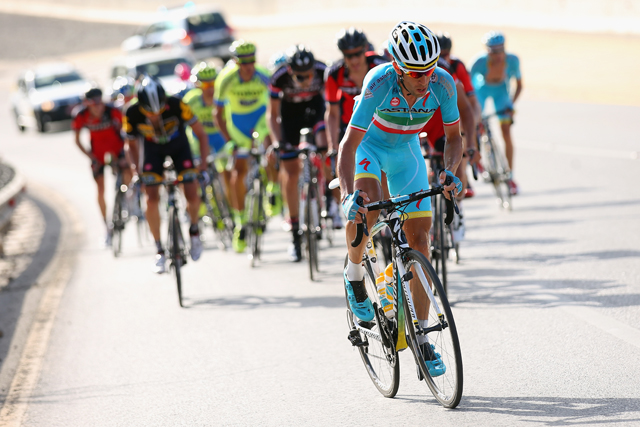 (Vincenzo Nibali was unworried after the 4th stage in Oman - Getty)


Meanwhile in Oman, defending Tour de France champion Vincenzo Nibali (Astana) is completely out of contention after having a short lived dig on the Queen stage of the race, finishing 3min 23sec down on the stage winner Rafael Valls of Lampre-Merida.

Like Froome, Nibali is looking ahead to the Tour but expectations were that he would be better in Oman, even though he did test his legs ever so slightly.

"What does this mean for the Tour? It means nothing. We are in February, that's in July," Nibali told Velonews.

"It's completely different, with riders who'll have different conditions, so it doesn't have meaning. If you think about the spring races, the classics, then yes, but for the Tour, no.

"I think that my condition is better than last year, not like three years ago when I won, but better than last year."

Still, it's round one to Contador, who told Cyclingnews that he wasn't worried about being too good, too early.

"I was not at all sure of what I could do on this climb, it's very tough when you're not in top shape," he said. "So this has given me a lot of confidence, because I know there's still a lot of room for improvement."