In a big weekend of racing in italy, Valverde was at the pointy end of Strade Bianche then backed up to race again 24-hours later at the Roma Maxima.


At Strade Bianche, surely now one of the very best classics on the cycling calendar, the 33-year-old Valverde finished behind a pair of young guns, Michal Kwiatkowski of Omega Pharma-QuickStep and Peter Sagan (Cannondale).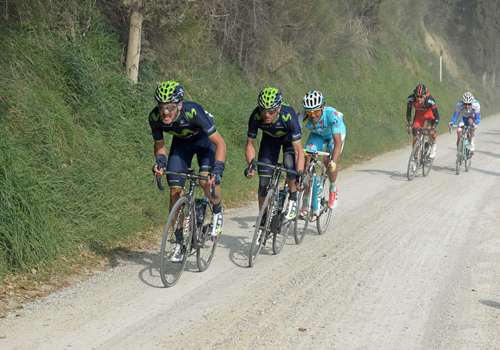 (Alejandro Valverde (C) at Strade Bianche - Sirotti)


At the Roma Maxima finish positioned at stage end on the Vai de Fori Imperiale, just down the road from the Colosseum, Valverde sealed the deal with a cool single second victory ahead of Davide Appollonio (AG2R) and Sonny Colbrelli (Bardiani CSF) and a fast charging peloton.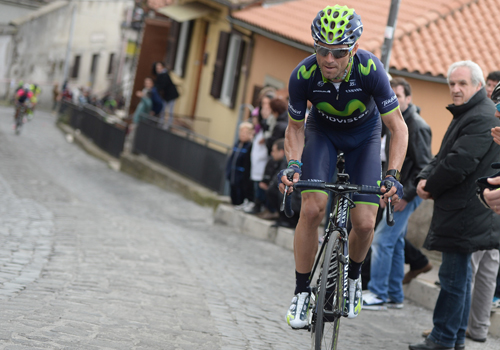 (Valverde punching it up a climb at Roma Maxima - Sirotti)


The victory was his 6th of the season.


So far this year Valverde has dominated the Vuelta a Andalucía, winning the points classification, the prologue and two stages and won the Vuelta a Murcia before his weekend exploits at Strade Bianche and Roma Maxima.


"This start of the season is amazing for me, impossible to beat. Not only because of the wins, but also the sensations,"said Valverde. "I'm 33 years old, but I feel stronger and stronger every year. Let's hope it keeps going on this way."


It should, and for a couple of years yet before the ravages of age start to bite.


Now I know what you're going to say, "what about the doping, Phil".


What about it?


Yes, Valverde rode during the dark ages and was implicated in Operacion Puerto, and after a couple of years of murky Court of Arbitration for Sport to and fro eventually did two years in the dog house. Sure, he's never really admitted guilt or showed contrition. But he wouldn't be the first.


Valverde was a winner then and he's a winner now. And if you accept the consensus argument that today's cycling environment is cleaner and you trust now that a rider of his quality and record is regularly tested throughout the season, then you can't not enjoy watching him at the top of his craft.


Valverde, like his compatriot Joaquim Rodriguez, is a guy who shows up to race and win throughout the season. WorldTour races, World Championships, Grand Tour's and UCI 1.1 events like Roma Maxima. January to September, a man for all seasons.


As a rider he is equally at home in an Ardennes classic or Grand Tour, that rare combination of a stayer with a sprint kick. A punchy climber who can also master a Pyrenean Col or two.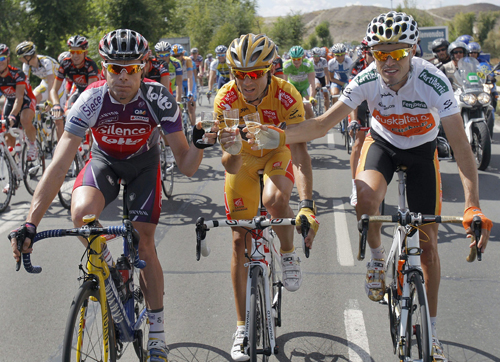 (Valverde (C) won the Vuelta a Espana in 2009 - AAP)


But that Swiss Army knife blessing has also been a curse. The only thing missing from his extensive palmares is a Tour de France win and it's possible that had he focussed more clearly on peaking for just a single Grand Tour a season, like so many of his peers, he'd by now have more than just a solitary Vuelta Espana to his name.


In what may be his final opportunity, Valverde is set to to lead Movistar at the Tour de France, and of the other key general classification contenders for that race he has looked the sharpest this season, but he may be going too well too early for his form to stick to the Grand Depart in Leeds.


Still that may not matter because when his peers have pretty much packed up for the season post-Tour, the man they call 'The Bullet' will be winning races in August and September, and we get to enjoy the spectacle.

Follow@Philip_Gomes