While few bike owners nowadays will bat an eye at at a "Made in Taiwan" sticker on a new frame or components and even fewer bike companies seem fussed about sustaining their regional legacy, there's still a small band of manufacturers in the cycling world who are committed to keeping design and manufacture in house.

To any mountain biker who got into the sport during the booming growth of the sport in the late 90's and 2000's, Hope disc brakes were highly coveted items.

Beautifully CNC machined and with loads of power, but everyone you were riding with knew you had them on your steed as they almost invariably squealed. They weren't perfect but they worked reliably and possibly more importantly to some, their CNC machined parts looked great.

Since those heady days, Hope has had a fairly low profile in Australia, in part due to a lack of distribution but enjoys vigorous patriotic support in Britain, no doubt helped by the fact that they have resisted the temptation to send manufacturing offshore and still design, test and manufacture from a converted printing mill in the village of Barnoldswick.

Hope Technology started at as a machining shop contracting for local aerospace companies such as Rolls Royce, also located just down the street in the same village. The move into bike components came in 1989 after the owners Simon Sharp and Ian Weatherill found the brakes on their new mountain bikes to be sadly underwhelming and totally unsuited to British conditions.

After many iterations of the early designs their brakes started getting a reputation and World Cup downhillers started speccing their bikes with Hope. The foyer of the factory features a particularly fine display of old race bikes adorned with Hope brakes and hubs.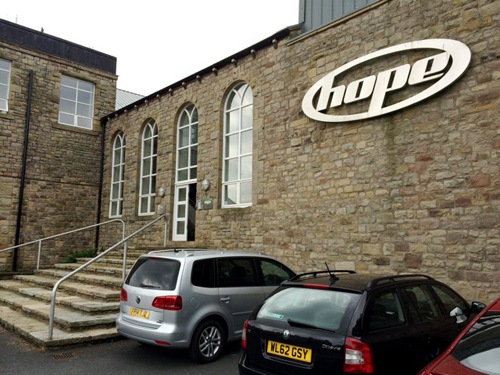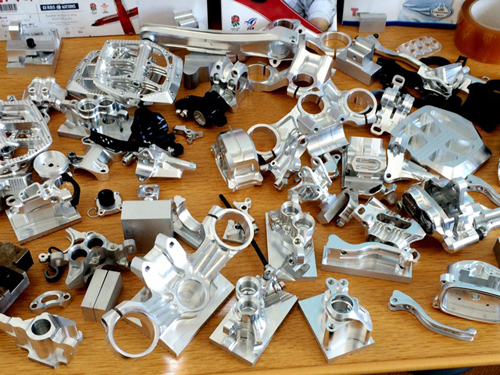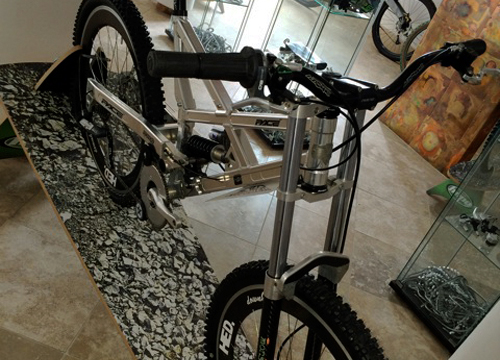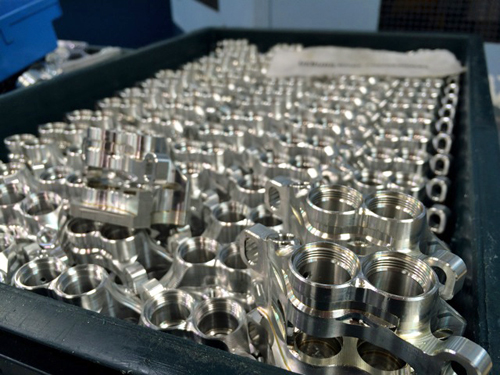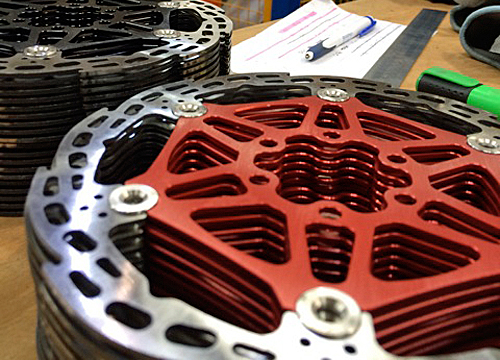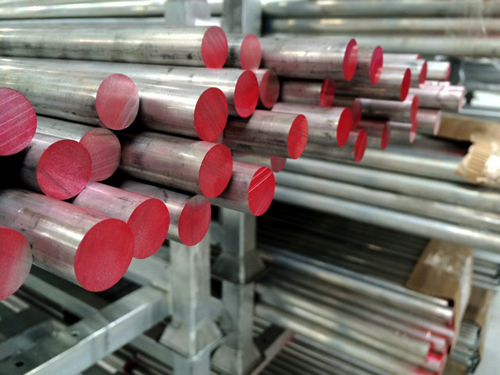 The company now employs over 100 people and still designs and manufactures their range of brakes, hubs, bottom brackets and headsets in house and now with the import of a few components, sell complete wheels and bike lights.

Probably one of the most startling things when you look at the Hope product range is that while they make a wide range of products, there isn't a range in terms of price point, only one level of product to suit the specific purpose.

During our tour with Ian Weatherwill, he made it clear that the firm is very much guided by engineering principals, not marketing and that they simply take pleasure in making the best and most durable product possible.

The rest of the tour was equally interesting and informative as he laid scorn upon companies who try to claim that they have moved their carbon manufacture to Asia "as that's where the leading knowledge in carbon is", when really it's more to do with the economics.

Hope themselves are investigating in-house carbon fabrication but not until they're 100 per cent happy with their understanding of the material and consistency of the end product.

This in itself underlines one of their other fundamental principals which is that unlike the voracious battle for market supremacy between the two "big S" componentry companies, they would prefer to grow organically, avoiding the pitfall of rushing products to market or growing too quickly.

When asked if it was difficult for them to get Hope products specced as original equipment on the large brand bikes the answer was that they're simply not interested, as they feel the compromises and potential issues that arise can outweigh the benefit. How refreshing and yet terribly British at the same time.

Hope Technology are making plans to re-introduce themselves to Australia, which with servicing back up, will make Hope's products a more viable and popular choice for antipodeans.