"In tackling the difficult challenge of selecting this team," Team Sky principal Dave Brailsford said via a press release Friday, "we have stuck to a performance-first philosophy which has bought us considerable success, firstly at British Cycling and then with Team Sky, for more than a decade. Given the number of talented riders in Team Sky this approach has inevitably lead to some very tough decisions – however it's crucial to remain totally focused on the desired outcome and we're racing to win."

I assume when Brailsford says there a "number of talented riders in Team Sky", he's including Bradley Wiggins in that.

I also assume when Brailsford says "this approach has inevitably lead to some very tough decisions", he's including Bradley Wiggins in that.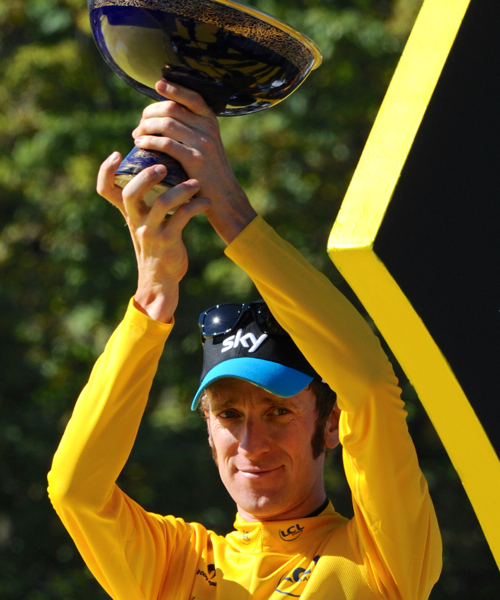 It wasn't so long ago Wiggo was doing this… (AAP)

Though Brailsford also said that in selecting their line-up for this year's Tour, "we have stuck to a performance-first philosophy which has bought us considerable success".

"Bought us considerable success"?

I assume he means "brought us considerable success" - though given Team Sky is one of the three most moneyed teams in the peloton, it's a strikingly appropriate slip of the tongue, or at the very least a fitting faux pas from the team's press department, who like to control the message, as is the wont of their media mogul team owner.

However, I'm nevertheless more concerned about Brailsford's belief that in choosing their selection, they stuck to a "performance-first" approach, as they have always done, apparently.

A number of Sky riders and sport directors have admitted, both on and off the record, their line-up for last year's Tour was not as good as the year before, when Wiggins won Le Grande Shindig with devastating aplomb.

Notably, it was borne out on the road, first on Stage 9 to Bagnères-de-Bigorre and again on the wind-buffeted route to Saint-Amand-Montrond, on Stage 13; two occasions when Froome found himself under fire and isolated from his team-mates, who were either caught out or could not keep up.

Without a doubt, it will happen again this year. It happened already at the Critérium du Dauphiné; it will happen again at the Tour.

On Thursday, Wiggins, who has been the second-best performing rider at Team Sky so far this season, showed once again why he should be at the Tour - convincingly winning the British time trial championship ahead of two men who almost certainly will be there in Yorkshire, his team-mate Geraint Thomas, already selected, and Movistar's Alex Dowsett, who is yet to be named but is a likely starter.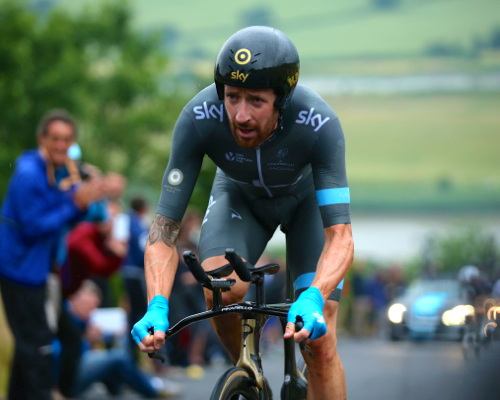 "Full commitment"... En route to winning the British time trial championships. (AAP)

Clearly, the crash he suffered at the Tour of Switzerland did not affect him. He could have gone to the Tour. He should be going to the Tour.

"It was full commitment today," Wiggins, after putting a stop to Dowsett's recent spate of success, who won the previous three editions, said. "Any time trial you go into as Olympic champion, especially at the British championships, you want to win it.

"This is probably the best British championships they've ever had in terms of the field and the way the event's been run. I think G (Thomas) was perhaps the rider I feared most today, especially on home soil and the form he's in. I didn't take anything for granted today."

He didn't take his selection in the Tour for granted, either.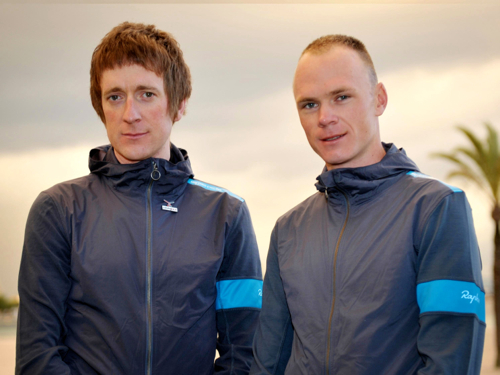 Strange bedfellows… (AAP)

"It came down that there was a cut-off point, and having gone back to train on the track early, I didn't have the preparation for the Tour," he said Thursday. "It's disappointing on a personal level, but I think from a team point of view it's probably the strongest team possible as it stands today."

I wouldn't take much stock in those words. Wiggo, for once in his life, is trying his best to be diplomatic, which he's not very good at.

He only went back to the track early because he knew he wasn't going to the Tour!

As early as June 6, a fortnight after winning the Tour of California, Wiggins saw the writing on the wall: "As it stands today I won't be on the start line at the Tour. The team is going to be based around Chris Froome, the defending champion," he told the BBC that day, in a live TV interview.

"The selectors have decided that the team they have got is strong enough to do that. Personally I'm really disappointed. Having missed it last year due to injury, I'd worked hard all winter to get back to where I was in 2012. I've come off quite a successful year."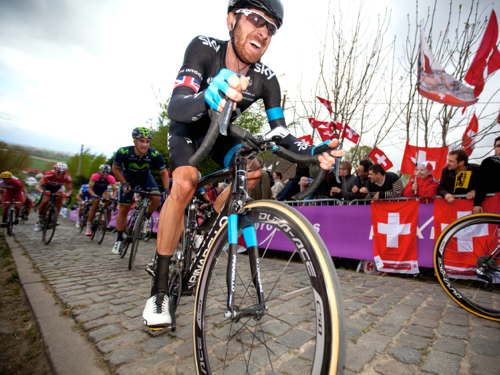 Could have been useful on the pavé… (AAP)

Brailsford said after that interview he still had a chance, even though he didn't. It took Team Sky another three weeks to make it official, on June 27 - hours after he won the British time trial championship in Celtic Manor, Wales.

As far as results go - "performance-first", after all - only Froome has done better than Wiggins this year at Team Sky, in a year where, on the whole, they've underperformed. Due to health and injury, three of their strongest men - Ian Stannard and Peter Kennaugh, part of last year's winning line-up, and Edvald Boasson Hagen - were ruled out, leaving Thomas, Richie Porte, Mikel Nieve, Bernhard Eisel, Vasil Kiryienka, David López, Danny Pate and Xabier Zandio to support Froome's title defence.

Tinkoff-Saxo, Astana and Movistar, on paper, could well field arguably stronger line-ups when it comes time to finalising their selections, even if the former now loses Roman Kreuziger as a result of abnormalities with his biological passport.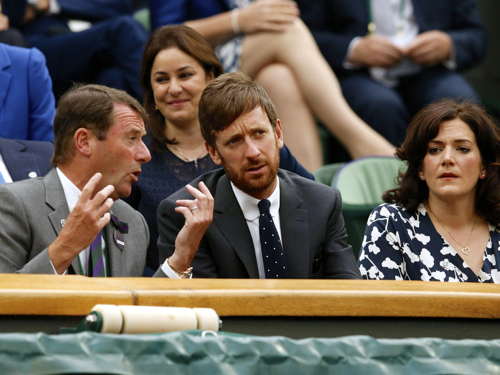 What the $%^#? You're not going to the Tour?! (Getty)


Brailsford told The Guardian that dropping Wiggins was a "very, very tough decision. He has been a great champion, is a great champion. But my job is to pick a team to win."

Actually, Sir Dave, by excluding Wiggins, you may have picked a team to lose.

SBS will broadcast and stream online all stages of the Tour de France LIVE. Click here to add the schedule times to your calendar.

Follow@anthony_tan