Food blogger Adrian Briones of Food Rehab gives us a comprehensive summary of the variety of food on offer at this year's SBS Food Journey Festival in Melbourne.

Senor BBQ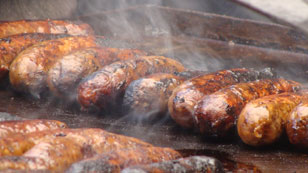 Señor BBQ was definitely the most memorable food stall, likely due to the whiffs of juicy ribs, chorizo and chicken wings sizzling on beds of charcoal. The passionate and upbeat Hernan explains how to cook meat the Argentinean way. Firstly, there is no need for marinade as it is slow cooked on charcoal. The secret lies in how the beef is cut so when it cooks, the marrow starts to melt into the meat.

The Argentinean sauce (Chimichurri), infused with garlic, parsley, oregano, vinegar, olive oil, black pepper, lemon and cumin, is applied after the meat has cooked, which also helps to cut through the fat and clean the palate.

YUMM Dressings
YUMM Dressings offers a unique range, from Poppy Splash to Maple Zest, ideal with winter salads and smoked meats. Ingredients are locally sourced and because it is preservative free, it's best to store them in the refrigerator.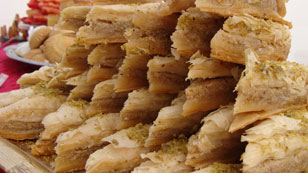 Bedouin Delights
Lynette tells me that the secret to making a baklava is to use broken ground cashews along with a orange-blossom syrup glaze. Other delights showcased were Filled Easter Biscuits, Arabic coffee and the brightly tinged Mshabbak Beirut.

Curry Leaf
To make a great butter chicken, Jeet says it's all in the process. Firstly, the chicken is marinated with spices then cooked in a Tandoor oven. It is made up of ripened tomatoes, butter, cream, resulting in a rich base. The ultimate secret? Cashew paste, which gives it a creamier texture.

Gourmet Morsels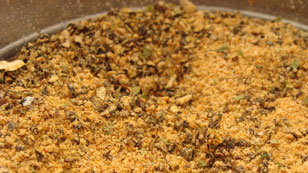 For those who have no time to marinate meat, poultry and fish, Gourmet Morsels offer the perfect solution. I was recommended the Outback Pepper Steak mix. The tip is to add the spice mix just before you start grilling and, because there is no flour added, the meat won't end up unnecessarily burning. 

Garamercia
For someone eating Indonesian cuisine for the first time, the friendly team suggested Gado Gado – a refreshing vegetable salad of green vegetables, tofu, boiled egg, and potatoes, served with a tangy peanut sauce made up of lime, chilli, tamarind and shrimp paste. Other highly recommended dishes are satay chicken skewers, beef rendang and grilled chicken.

Beechworth Honey
The Beechworth stall was abuzz with activity, with festival-goers sampling what looked to be an endless variety of honey. To clear up honey that's become cloudy, it's actually a good thing, revealed Amanda, as it's part of the natural process. If it's 100 per cent pure honey, the tiny hardened pieces throughout also means that it's candying. Fact: Honey has no used-by date!

Real Food Distributors
Mary's Gone Crackers Chocolate Chip Cookies are vegan friendly, wheat free and gluten free. Interestingly, they're made up tapioca flour, brown rice flour and chia seeds, which contribute to the overall deliciousness.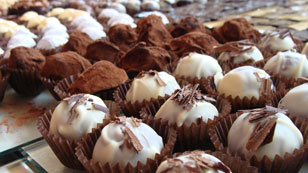 Ganache
Ganache specialises in exquisite European handmade chocolates, pastries, and offer chocolate and macaron classes. Owner Arno recommends the very popular Caramel Dome and Red Marble to the Chocolate Filled Hearts for that special Mother's Day present.  

Byron Bay Chilli Co.
Our trend towards all things spicy has given Byron Bay Chilli Co. the opportunity to win the 2007 American Scovie Award out of 750 entrants for their most unique and most popular product – Coconut Chili. John recommends using the chilli sauce with fish tacos.

Casa Pepe
Tiffany and Naomi take me through the steps to make an authentic paella. TIPS: Slow cook the ingredients before adding the rice, do not 'shovel" around the Paella, and letting it rest is essential.

Laikon Deli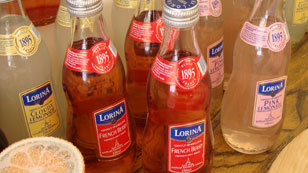 Laikon Deli showcased a variety of European delights including sparkling French Berry and specialty jams, plus more traditional items like provolone cheese and biscotti. TIP: Essentials for the perfect antipasto platter are mortadella ham, provolone cheese, sopressa (aged salami), blue cheese, Hungarian salami, pickles, olives and crusty sourdough.