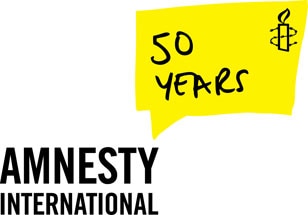 Fifty years ago, two Portuguese students were locked away simply for raising their glasses to freedom. When a lawyer in England saw their story, he started a campaign to free others like them. But what he started became much, much bigger – it became Amnesty International.

Amnesty has always been the story of ordinary people working together to achieve extraordinary change. That's why, as the organisation celebrates a remarkable 50 years, we're encouraging you to raise a glass at one of many mouth-watering Taste of Freedom dinners happening around the country and all over the world.



Get involved

In 1961, a person could be jailed for making a toast, and there was little the outside world could do. Today, there's a three-million-strong movement championing the rights of those whose voices would otherwise be muted. There is so much to toast to, so sign up to Taste of Freedom before May 28.



What to cook