Recipes Search
Filter results by
Refine your search by clicking one of the filters below.
This week's pick of what we're cooking up #recipevideos.
Get cooking with all the recipes from #FoodSafari Water, Wednesdays at 8pm.
What we're eating (or thinking about eating) at SBS HQ in listicle form. #wakeuphungry
Dark, thick, syrupy. Sweet, sour, rich. Balsamico Tradizionale should be its own food group.
From a salty, chewy 'pretzel dog' to Korean hot dog soup.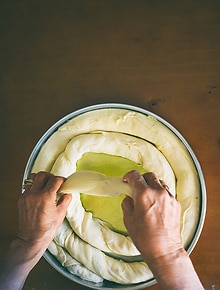 These cooks get it from their mothers, grandmothers and great-grandmothers.
There's no debating this one: mums are the best! We're thanking mums everywhere with our 12 favourite cakes, perfect to bake for this Mother's Day.
Kataifi is a string pastry resembling noodle-like strands. We're getting ready to shred without skimping on the pastry.
This week's top Food TV picks
SBS
Food has been busy cooking up a fresh new food show, The Cook Up with Adam Liaw, and with 200 episodes, it's the biggest commission in the network's history.
Silvia
Colloca is back for a second season of Cook like an Italian, with even more family recipes to pass on down to a new generation.
Watch
all of Season 1 as Frank Pinello explores the incredible world of pizza from Chicago's deep dish to the New York 'fold'.