Chinese immigration restricted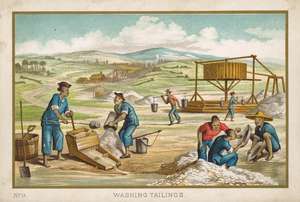 Washing tailings. National Library of Australia
12 June, 1888
All colonial premiers (except Tasmania's) agree to a common policy further restricting Chinese immigrants. The delegates from Tasmania consider the draft Bill to be unnecessary and illiberal in some of its provisions.
> Next: White Australia Policy begins
- From the Museum of Australian Democracy's comprehensive interactive timeline, Milestones in Australian democracy.