Phong Nguyen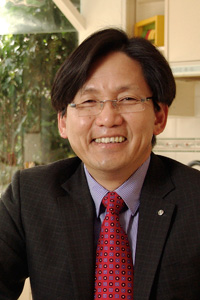 Because Phong's father was a brigadier in the South Vietnamese army, at the end of the Vietnamese War in 1975, overnight he and his family became enemies of the new Socialist Republic of Vietnam. Phong's father was sentenced to 13 years in a Communist prison while his family was forced into a labor camp and stripped of
their wealth.
"Mum tried her very best, trying to keep my father alive in the prison. She had to bring him food. Conditions were
extremely harsh. They were trying to get rid of them. In front of the world they were about 're-education' but they were really concentration camps. We tried and failed to escape 4 times".
Finally in 1979, when Vietnam was at war with China and expelling ethnic Chinese, the Nguyens posed as Chinese and were able to leave among 1100 packed on a refugee boat built for 500. Arriving in Indonesia
they were sent to a refugee camp. Phong witnessed many terrible things before being able to come to Australia.
But when he told his story people didn't believe him, because they thought I was exaggerating. "People in Australia didn't believe how bad people could be. Then they saw what happened in Yugoslavia. It's still hard for many Australians, because they still cannot imagine the horror."
Active in the community, Phong is Chairperson of the Ethnic Communities Council of Victoria, Vice President of the Vietnamese Community in Australia and President of the Vietnamese Community in Victoria.