Tac Tam Lam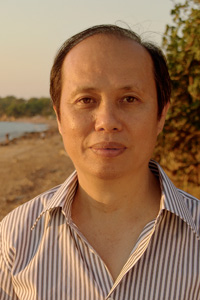 Anzac Day, 1976 and a tiny fishing boat sailed into Darwin Harbour. On board were five exhausted young men. With just a page ripped from a school atlas to plot their journey, they spent three months at sea. They became Australia's first Vietnamese boat people.
Thirty-five years on, Tac Tam Lam tells his story and what became of him and his fellow seamen once they made it onto dry land.
It was in many ways a typical Aussie story. While immigration officials raced to hush up their arrival, local Australians treated them with kindness and within days they were at work helping rebuild cyclone-ravaged Darwin.