William Morris Hughes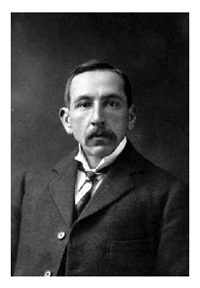 27 October 1915 to 9 February 1923
Billy Hughes was the seventh Prime Minister of Australia, and came to the leadership after Andrew Fisher, leader of the Labor government, resigned from office due to ill health. He established the Advisory Council for Science and Industry (forerunner to CSIRO), the Commonwealth Shipping Line (1916), and the Commonwealth Police Force (1917).
After the First World War, at the Paris Peace Conference, Prime Minister Billy Hughes fought for Australian interests. The Japanese delegation put forward an amendment about racial equality. Hughes knew that a commitment to racial equality would undermine Australia's immigration laws, and so - punching far above his weight, amidst international negotiations of the utmost importance – he was able to ensure that the clause got defeated.
- Courtesy of the Museum of Australian Democracy. Download the full PDF or explore more profiles on the museum's website.