John Malcolm Fraser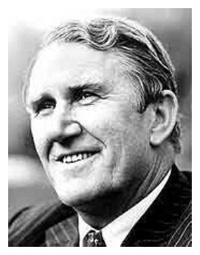 11 November 1975 to 11 March 1983
Malcolm Fraser became Australia's 22nd Prime Minister after the dismissal of Gough Whitlam's Labor government by the Governor-General, Sir John Kerr.
Fraser championed multiculturalism, including restoration of Australia's immigration program and acceptance of Vietnamese refugees. He introduced family allowances paid to mothers and oversaw decision to build new Parliament House on Capital Hill.
Prominent in international affairs, he supported independence movements in Africa and anti-apartheid boycotts against South Africa. He also, actively promoted Zimbabwe's independence.
- Courtesy of the Museum of Australian Democracy. Download the full PDF or explore more profiles on the museum's website.