Learn, Learn, Learn English
"When you wanted to be a rockstar, but ended up becoming a teacher," one person commented on Facebook.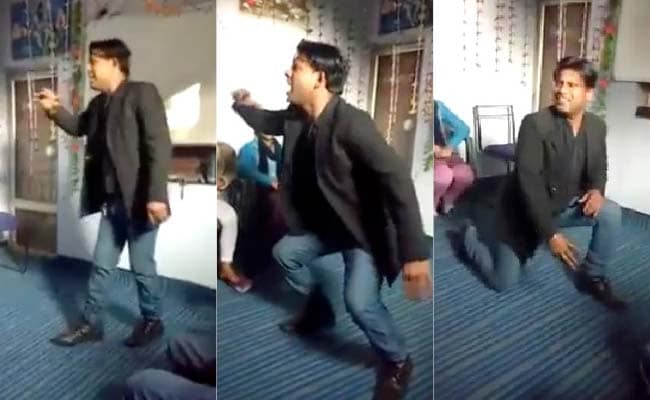 "I can talk English, I can walk English, I can laugh English because English is such a funny language," said Indian superstar Amitabh Bachchan in in Namak Halaal.
Now, here's an English teacher who can sing English and dance English.
Recently, a video has gone viral viral on social media.
It shows a man teaching his students the rules of English grammar in a very unique way.
This video has collected more than one million views on the social networking site - Facebook.
The video shows the teacher chanting sentences in English (with a slight Punjabi accent) while encouraging his students to repeat everything after him.
"We don't, we don't write a letter," he says.
The class repeats after him.
"You don't, you don't write a letter," he says.
Again the class echoes his words.
This is soon followed by: "ra... ra... ra... write, write, write, write."
Then comes something about "taking a pizza."
He also tells the class about the English and Hindi tenses they're using while reciting these sentences.
But the icing is his Bollywood-style dance movements.
WATCH VIDEO: