Melbourne driver jailed for 13 years for killing two children in head on collision
The accused in the Truganina car crash that killed two Indian-origin children have been sentenced to 13 years in jail with a non-parole period of 9 years.
The accused in the Truganina car crash case Damien Rakatau who pleaded guilty to causing the accident and killing two children was handed his sentence by the County Court of Victoria on Thursday morning.
42-year-old Damien Rakatau was present in the court. Damien received 13 years imprisonment with a non-parole period of nine years.
In July 7 2018, the four member Indian family was travelling in a Ford Fiesta in northerly direction on Hopkins Road in Truganina, in West Melbourne when a Ford Territory station wagon collided head-on to the Fiesta killing 10-year-old Ruvana George on the spot. Her four-year-old brother Immanuel George who was taken to Royal Children's hospital in a serious condition succumbed to his injuries a few days later.
Manju Varghese, the mother of the children and the driver of Fiesta suffered serious injuries and was in a critical condition in Royal Melbourne hospital. George Panikkar, the father suffered minor injuries in the accident.
Rakatau was charged for culpable driving causing death, negligently causing injury, driving without license. He pleaded guilty to all the charges laid against him during the plea hearing.
"At the time of the collision it is estimated that you were travelling at a minimum speed of 115 kilometers per hour, this is approximately 35km per hour over the speed limit," Judge Dawes said while reading out the reasons for sentence.
During the plea hearing his lawyer pointed out that he has cognitive impairment. Dr Linda Borg, clinical neuro psychologist who examined him also gave the evidence at the plea hearing.
His lawyer added that his impaired cognitive functioning also lowered his culpability when compared to a driver who was not afflicted by such a condition.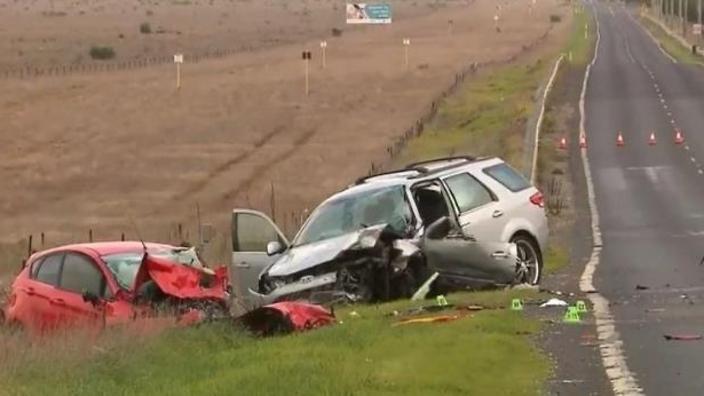 "I accept that your cognitive ability is reduced. However, given the significant quantity of alcohol you had consumed, the effect that your self-induced intoxication had on you and your ability to control any impulsive behaviour is hard to determine. Clearly, your level of intoxication was an integral factor in your offending," Judge Dawes pointed out.
"Your BAC significantly affected your ability to properly control your car. You were unable to drive safely at that level of intoxication."
"Your criminal history is confined to driving offences. It dates back to 2002 and is relevant. You have never held a valid driver's licence," Judge Dawes said
In April 2014 on the dangerous driving charge and 2 of the unlicensed driving charges..., you were sentenced to a 24 month Community Correction order with a condition for treatment and rehabilitation for alcohol abuse."
Accused likely to be deported
Damien Rakatau a non-citizen will likely to be deported after his jail term, the court said. Rakatau who reached Australia at the age of 15 is not an Australian citizen.
"I am told that you will be deported at the conclusion of your sentence of imprisonment. Your offending has resulted in the loss of opportunity to build a life in Australia. The impact of your likely deportation is a genuine concern for you. I take all of these factors into account," Judge said.
The accused may file application for leave of appeal against the sentencing to the Appeal Court.
After the sentencing SBS Malayalam spoke to George Panikkar, the father of the two children who died in the accident.
"We are satisfied with the sentence. However, the loss we have incurred can never be repaired," says George to SBS Malayalam.
Manju, the mother of the children who survived the accident after she was seriously injured has not been able to go back to work yet.
"She has continuous follow ups with the doctors and consults a psychologist monthly. She who is a nurse has not been able to return to work yet. We are not sure when she can join her work," adds George Panikkar.
---
For more news and information follow SBS Malayalam Facebook Page
---