Remains of Kamilaroi ancestors repatriated
The remains of 26 Kamilaroi ancestors have been returned to their descendants at a ceremony in Brisbane.
It is estimated many thousands of remains are still held by institutions across Australia and overseas.

For Murri people, repatriation of their dead is unfinished business that has been largely ignored by authorities.
"Ancestors have to go back and be placed in the land, their mother, the earth, and that's all Aboriginal people want," said Head of the Kamilaroi Land Trust and veteran repatriation campaigner Bob Weatherall.
The remains being returned are only a small number of the thousands being held by institutions in Australia and overseas, and they are often the focus of bitter debate about what to do with them.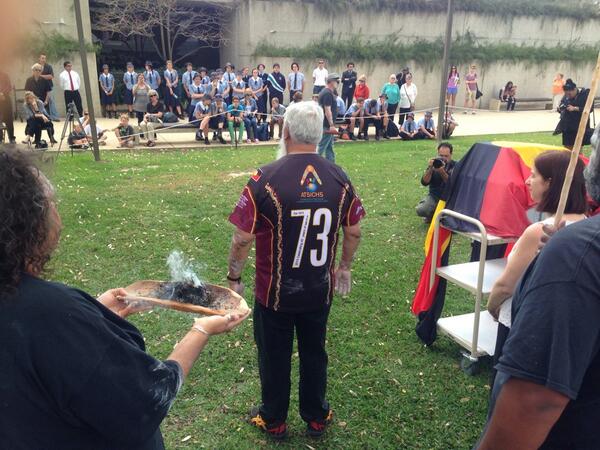 It's a very personal victory for repatriation advocate and Kamilaroi man Bob Weatherall.

For decades he has campaigned for the return of all remains from Australia and overseas.
"Now museums have had 20 years and they have been funded for 20 years, to basically put together a comprehensive database, and they have failed us," said Mr Weatherall.
For the Queensland Museum, today's handover is another important step in the repatriation process.
"Whenever it's possible, after conversations with the community, our firm belief is that that exactly should take place," said Glen Elmes, Queensland minister for Aboriginal and Torres Strait Islander Affairs.
The Kamilaroi remains will now travel back to St George in southern Queensland.
There they will be given a traditional burial ceremony near the banks of the Balonne River on Thursday.
Watch the video above for the full story.
Listen to the full interview with the Kamilaroi Land Trust's Bob Weatherall by clicking on the audio tab.