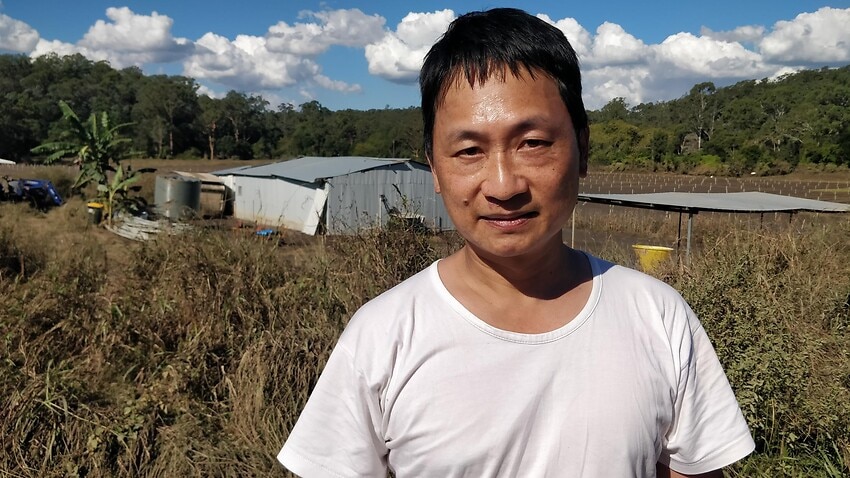 Australia
The long and painful cleanup: The business owners left devastated by Sydney's floods
As the waters recede, those impacted by recent flooding in Sydney's north-west are now tallying their losses. Some left without income are fearing for the future.
Published Saturday 3 April 2021
Business owners along New South Wales' Hawkesbury River are in survival mode, clearing out their flooded workshops and repairing damage to buildings. Many stare into empty waterlogged fields, calculating the cost of years of hard work washed away.
Nationally, the Insurance Council of Australia has received more than 17,000 flood-related claims valued at more than $250 million since the floods hit last month. The final bill could exceed $1 billion.
For those who've lost everything on the flood plains around Windsor, north-west of Sydney, there is only sadness and fear as they shovel away the mud.
Ashton's farm lost $90,000 of crops and equipment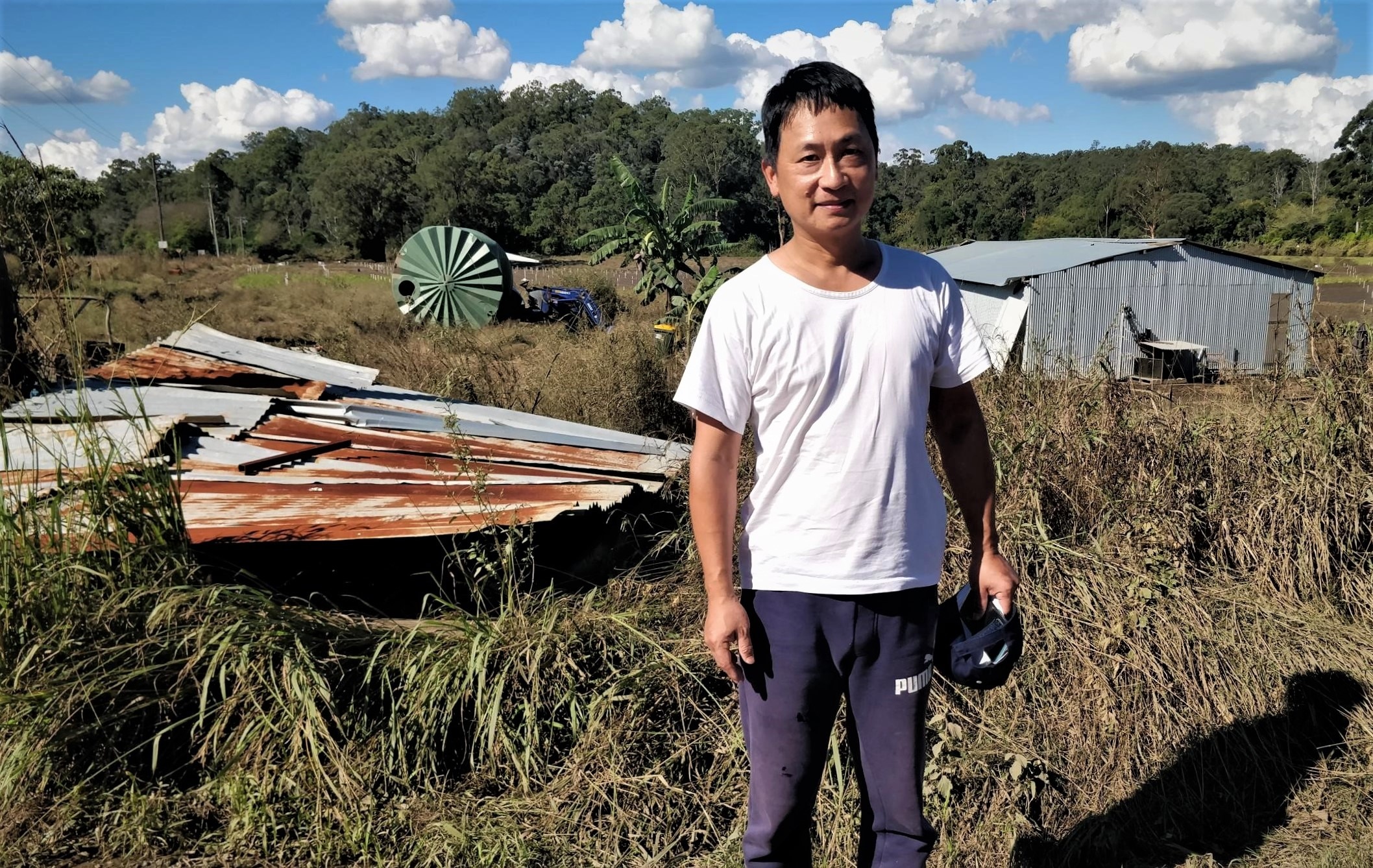 Source: SBS Melinda Boutkasaka
---
"In six years, I have never seen floods like this," says Shi Zhuang, or Ashton to those who know him. 
"It's very sad and it's not only us who feel very sad - our neighbours pass by here and say it's very sad because they know that our people work very hard here."
Ashton migrated to Australia from Shenzhen in southern China in 2011. He bought a fertile piece of land on the Hawkesbury River at Sackville six years ago and has Chinese tenants who grow Asian greens including bok choy and choy sum for local restaurants and markets.
The land is now emerging from the floodwaters. 
---
"Vegetables, we lost $60,000. Machines and water tanks and cool rooms are all gone, costing more than $20,000. And also some farm sheds. The tenants don't have any insurance," he says. 
"For this month they don't need to pay [rent]. And perhaps next month also.
"They will have to wait until the ground is dry and then replant. After three months, perhaps they will have new vegetables."
During the flood's peak, Ashton sheltered the tenant farmers for a week in his brick home, on a hill above the river.
---
The only way in or out was by boat.
"We didn't have plenty of food for them all, but we had enough," he says.
Lisa and Brendon have lost their turf farm
The long and painful cleanup: The business owners left devastated by Sydney's floods
---
"It's heartbreaking, really. Probably more than $1.5 million gone," Brendon Sheather says with a shrug.
He and his wife Lisa are looking over their 30-hectare property in Windsor. The once vast green fields of turf are now covered in brown mud.
"This Easter we will be working. We have five daughters and we will all be here shovelling mud," Lisa says.
The couple paid $1.75 million for the property in 2017 and say over four years they've made many improvements to the land and workshops.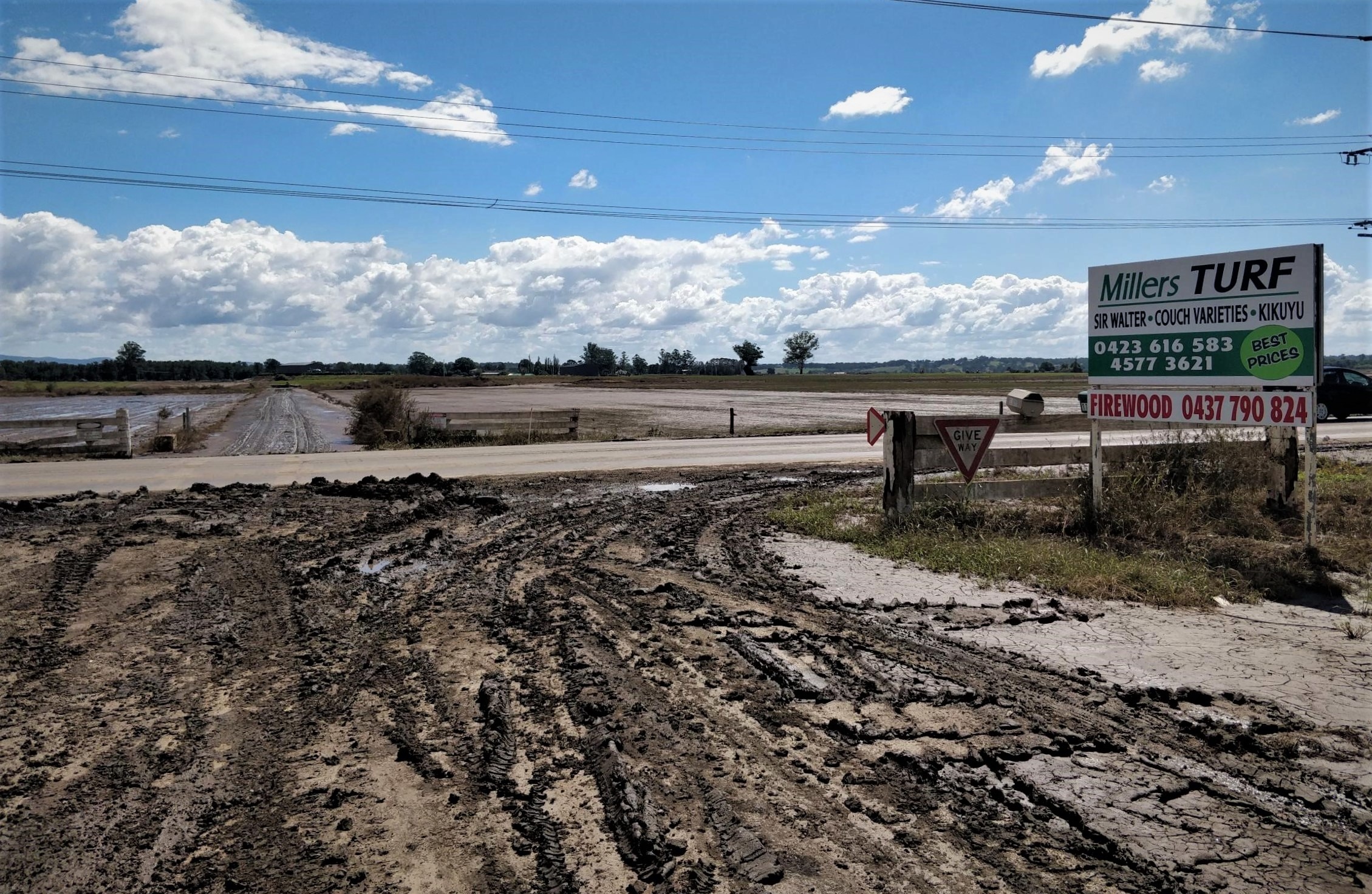 Source: SBS Melinda Boutkasaka
---
"Other turf farms are lucky because they have land on high ground. We don't. That's it. It's gone.
"We have to start all over again, rip the turf out and plough it back in. But we are going into winter now and there's no growth. 
"So realistically it's going to sit there for three months."
They are worried about how they will survive. They may be eligible for a primary producer recovery grant of $75,000 but say they are too overwhelmed this week to begin applying.
"By the time we work the ground, rip it, get it ready to replant, we are probably looking at 12 months with no income," Brendon says.
Martin had to cancel events worth $40,000
Source: Supplied Martin Boetz
---
Despite their properties escaping the worst of the floodwaters, many along the Hawkesbury River have also taken a financial hit due to road closures. 
Chef Martin Boetz runs a wedding event and catering business called Cook's Shed in Sackville and says he is $40,000 down after cancelling classes and events.
Martin's family migrated to Australia from Frankfurt in Germany when he was four. After training as a chef in Brisbane, he later worked at fine dining restaurants in Sydney, winning several Chef Hat awards during his 13 years as executive chef and co-owner of Sydney Thai restaurant Longrain.
During the peak of the floods, road closures forced the cancellation of a birthday function, a 90-seat wedding and a 30-person cooking class from Melbourne.
Martin has been busy this week making Asian-inspired Easter boxes for local residents.
"I am very grateful for the support, which is helping the business to recover some flood losses. Thanks to the same people, I was able to keep going during the coronavirus lockdown last year as well," he says. 
"However, it's hard to get fresh local produce as some of our growers were wiped out. Other growers didn't bother picking for weeks because they couldn't get to market, due to the Bells Line of Road closure." 
The Bells Line of Road connects Richmond and Lithgow. A 25-kilometre stretch remains closed due to landslides.
---
Sackville Ski Gardens was evacuated after the Hawkesbury River broke its banks. As the cleanup gets underway, residents are confronted by extensive devastation, with dozens of caravans rolled up against trees or smashed apart.   
"We've been here 15 years and we have lost all our possessions, $50,000 worth," says waterskier and weekend tenant David McCarthy.
NSW Rural Fire Service volunteers from the Blue Mountains are helping to lead the cleanup. 
"We have 147 caravans here and they are all damaged, most beyond repair," says Sackville Ski Gardens manager Shane Earl.  
"The repair bill will be frightening. It will be millions.
"We've been kicked in the guts, and as Australians we always say 'oh we'll bounce back'. But it's getting harder and harder to bounce back with all these knocks that keep on coming."
A section of the Freemans Reach Road near Windsor has collapsed. The Sackville Ferry has reopened after repairs, along with most access roads on the Hawkesbury floodplain.
Many drivers are busy hauling trailers filled with flood-damaged furniture and clothing, heading to the local rubbish tip.