"Treaty yeah, treaty now."
The words of Yothu Yindi's hit song of two decades since may have been premature but they have proven prophetic.
The Victorian premier, Daniel Andrews, has said a treaty is way overdue. He has begun a process to drafting such a settlement with Victoria's Indigenous people. It is an historic moment.
Aspiring prime minister, Bill Shorten, has now spoken in support of what he calls a post-constitutional recognition treaty.
Our country has moved beyond the idea that a nation cannot have a treaty with itself.
We are throwing off the shackles of a past that could imagine the many nations of first peoples of this land only through the lens of colonisation: a dispossessed people whose rights were extinguished.
Treaty has a greater chance of success now than in the 1980s when then prime minister, Bob Hawke, promised much but quickly retreated.
There has been progress since: the 1992 high court Mabo decision establishing native title to land, the Keating Redfern statement of the same year that spoke the hard truths of our history – the first time such words had fallen from a prime minister's lips.
We have had the reckoning of the stolen generations and Kevin Rudd's apology on behalf of our parliament to a people wronged. We have had walks for reconciliation and a burgeoning Indigenous arts movement that has taken our stories to a wider audience eager to listen.
Yet darkness still clouds our country, the spectre of racism lurks in our shadows, Indigenous lives are still chained to an unreconciled history. Young black children still take their own lives in shocking numbers: a blight on us all.
But this is the struggle of a nation: a coming of age.
Related
Election 2016: PM talks 'invasion' and closes door on treaty
As Labor opens the door to treaty, Malcolm Turnbull argues for keeping the focus on constitutional recognition.
Ten key moments from Vic's historic treaty talks
Students, activists, community leaders, academics and anyone interested in the idea of a Treaty took part in Victoria's inaugural two-day 'Treaty and Self-Determination Forum' from May 26-27, 2016. After two packed days of talks which included some vigorous debates and a multitude of voices, NITV looks back at some of the key moments.
Treaty can be about completing us. This is our unfinished business. It is about finally and truly expunging the stain of terra nullius – the belief that this was an empty land free for the taking.
The Mabo judgment recognised we were here. Justices Deane and Gaudron spoke of a "national legacy of unutterable shame", the nation they said "as a whole must remain diminished unless and until there is an acknowledgement and a retreat from these past injustices."
But the court's ambition did not match the lofty rhetoric. The justices acknowledged Eddie Mabo's legal claim to the land of his forefathers but it reasserted the Australian settlement.
Terra nullius holds us in its grip. Australia clings to the idea of settlement while Indigenous people know the reality of invasion.
Australia opened up with the crossing of the Blue Mountains.
For my people, the Wiradjuri of greater western New South Wales, our lives would be shattered by the coming of the whites. In the 1820s a great bloodletting erupted around the settlement at Bathurst. If the Australian interior was to be won it would be won here at the cost of my ancestors. In a matter of years, half the Wiradjuri population would be destroyed – death brought by disease or the gun.
At its height, martial law would be declared and the Wiradjuri could be killed with impunity. They would be baited with food laced with poison – others rounded up or herded to their deaths. The Wiradjuri resisted: burning homesteads, killing settlers and spearing livestock. The Sydney Gazette reported this conflict as an "exterminating war".
William Cox, who'd built the road across the Blue Mountains and received the first land grant on the western plains, advised a public gathering that the "best thing that could be done, would be to shoot all the Blacks and manure the ground with their carcasses, which is all the good they were fit for."
This is what Bill Shorten meant when he told the ABC's Q&A program that if he were an Aboriginal person, he would see this as an invasion.
"You wouldn't exactly call it a welcome, would you?" he said.
This is not 1788 or 1820, it isn't the 1980s. It is 2016 and we can surely imagine a better country: a country that builds on its already remarkable achievements.
We live in a country that can claim to lead the world in creating a cohesive multicultural society. We are in so many ways the envy of the world.
I have travelled and reported the great stories of our time. I have seen lands and people torn apart by old enmity – race, religion and political ideology. Catholic versus Protestant in Northern Ireland, the old Cold War fault line of North and South Korea, Hindu and Muslim on the sub continent, Pakistan and India nuclear armed foes in an existential stand off, the blood-soaked disputed borders of the Middle East. I have seen a new country born in East Timor after years of violent struggle. I have seen the fall of apartheid lifting the boot of racism from the necks of black South Africans.
Related
Treaty vs recognition – the importance of self determination
COMMENT | The Treaty vs Recognition debate is an interesting one, although it probably still hasn't received the attention and scrutiny that it deserves, says Luke Pearson.
Chris Sarra: our humanity can only be fully acknowledged through a treaty
COMMENT | Negotiating a treaty with Australia's First Peoples is not only an important step towards acknowledging our humanity. It's also an opportunity for White Australia to stop 'living a lie' and start again, says Stronger Smarter Institute's Dr. Chris Sarra in this speech delivered during a recent Redfern forum on treaty negotiations.
Here we have blended the many cultures and ethnicities into a society that is – though far from unblemished – cohesive and broadly peaceful. But if the world can look with envy upon our multiculturalism, we cannot so proudly boast when it come to the rights of the First Peoples.
We are still the only Commonwealth country not to have signed a treaty with Indigenous people.
We still have not recognised Indigenous people in our constitution – a constitution that still carries the potential for disqualification on the basis of race; a constitution that can still allow for laws that can work against Aboriginal communities. These laws in the past have told us where we could live, who we could marry or whether we could keep our children.
This is not beyond us. We can do it unlike other lands with hope and in peace.
Patrick Dodson, a past co-chair of the referendum council believes we can have both recognition and treaty. I agree. I believe it speaks to the full scope and imagination of our country.
Aboriginal people though have made it clear that recognition and treaty must be things of substance. At the moment they exist as ideas yet to be fully realised. There is much discussion still ahead before any potential referendum.
Victoria is continuing its negotiations before any treaty is signed. But it is important not to lose momentum.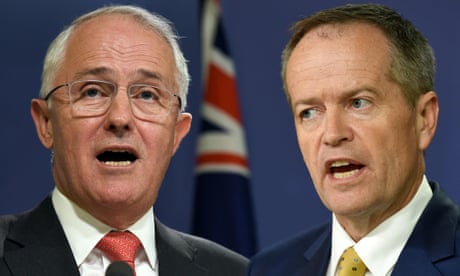 We can do this. This is not beyond us. We can do it unlike other lands with hope and in peace.
I am confident that the Australian people – people of goodwill – are ready for this. They have for too long been perplexed by the seemingly intractable and crippling Indigenous disadvantage.
This defies – indeed many have told me it shames – the vision of Australia they wish to bequeath to their children.
The Canadian political philosopher Will Kymlicka argues that incorporating group rights – in this case the rights of Indigenous people – is not antithetical to a liberal egalitarian democracy. He says these rights can help counter the inherited hierarchies that have entrenched Indigenous disadvantage. For individuals to flourish, they need strong communities.
Such rights linked to real principles of self determination – principles the Australian government is a signatory to with the UN Declaration on the Rights of Indigenous Peoples – can help build healthier Aboriginal communities.
Harvard University studies show good governance, accountability and proper representation can produce empowered Native American communities that can overcome centuries of disadvantage. But they have treaties, as do Indigenous peoples in Canada and New Zealand.
Professor Erica-Irene Daes a long time chair of the UN Working Group on Indigenous Peoples spoke eloquently to self determination when she said it entails a process "through which indigenous peoples are able to join with all the other peoples that make up the state on mutually agreed upon and just terms after many years of isolation and exclusion. The process does not require the assimilation of individuals, as citizens like all others, but the recognition and incorporation of distinct peoples in the fabric of the state, on agreed terms."
Why would this matter to Australians who otherwise might continue to enjoy the good fortune of living in one of the world's most prosperous, free, safe and stable countries without giving us – Indigenous people – another thought?
It matters because while so much of our history remains contested, while the rights of people denied keeps them shackled to misery, our country is diminished and none of us is truly free.
This article was first published on The Guardian.