As we reach the tail end of 2017, we have many things to look forward to, such as Halloween and Christmas. But for students, this means only one thing for students - exams (ugh).
So to help out all those students who are about to put pen to (exam) paper over the next few weeks, we've rounded up some K-pop idols who are so smart that they have intelligence overflowing out of their pockets.
Without further ado and in no particular order, here are 11 super-smart K-pop idols who would make the ideal study partner! 
11. ASTRO's Eunwoo
When he's not rocking it as an idol, Eunwoo studies at Sungkyunkwan University, one of Korea's top universities!
10. Brown Eyed Girls' Miryo
Despite dropping out of high school, Miryo later took the GED and managed to gain entry into Joongang University, one of Korea's most prestigious universities. Talk about being smart AND hard-working!
9. B.A.P's Yongguk
Between juggling his duties as B.A.P's leader and songwriter, Yongguk has to also live with the fact that he is an incredibly smart dude who was ranked as No.1 out of 800 students during his second year of high school!
8. IU
While IU does enjoy reading for fun, she also reads a lot in order to get inspiration for her albums, thus she's well-versed in a variety of topics!
7. SHINee's Jonghyun
As one of K-pop's leading singer-songwriters, it's no surprise that Jonghyun is a very well-read chap. Between detective novels to more serious stuff like Michael J. Sandel's "Justice: What's The Right Thing To Do?," Jonghyun isn't lacking in the brains department!
6. EXID's Hani
Despite her goofy personality, Hani has a reported IQ of 145 and is able to speak English, Korean, and Chinese fluently. Looks, talent, and smarts - talk about being the complete package! 
5. SF9's In Seong
He may be SF9's charming and eloquent one, but when he's not hanging out with his members, he is a Journalism and Communications major at the prestigious Kyunghee University in Korea!
4. Girls' Generation's Seohyun
Not only has Seohyun graduated from Dongguk University with a major in theatre acting, she is known for he love of reading anything, anywhere!
3. GOT7's Jinyoung
When he's not charming everyone with his gentlemanly manners, Jinyoung will likely be found with a book in his hands. From classic authors like F. Scott Fitzgerald and Ray Bradbury to modern scribes like John Green and Haruki Murakami, Jinyoung is well-versed in countless topics!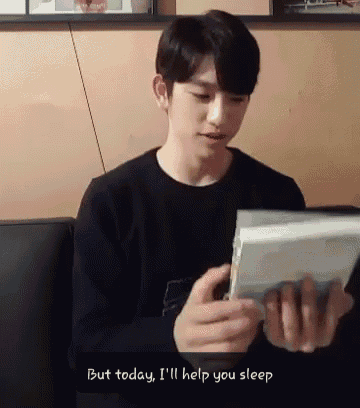 2. Red Velvet's Wendy
Before she rose to prominence as Red Velvet's vocal powerhouse, Wendy made a name at her high school as one of its smartest students. In fact, she even received the Obama Award from the President's Education Awards Program due to her outstanding academic grades!
1. BTS' Rap Monster
Aside from being a multi-talented musician, Rap Monster has an incredibly smart chap who not only speaks multiple languages fluently but is well-versed in a wide range of literature. In fact, his reading of Herman Hesse's "Demian" was a big influence on the concept of WINGS!
---
Listen to SBS PopAsia Digital Radio!
Listen in 24/7 on Digital Radio, by downloading our free mobile app or by streaming live here on our website.
Download the app here: