Fans of EXO are among the most passionate fandoms in K-pop, and EXO-Ls have established themselves as quite the witty bunch over the years.
As the following 14 memes and comments show, EXO-Ls have sass for days - and we absolutely love it!
14. Just casually brushing away Kris, Luhan, and Tao's departures 
13. When even fans can't quite figure Chanyeol out
12. When EXO-Ls found the best images for this meme...
11. Even the fake Facebook comments from the members are hilarious!
10. EXO-Ls are an observant bunch...
9. Ahhh, self-referential humour at its finest...
8. Show, don't tell
7. Just dropping (truth) bombs everywhere!
6. Even insults are somehow done in a mean, yet nice way!
5. Baekhyun's facial expressions are a gold mine for EXO-Ls to have fun with!
4. There's still love shown for EXO's former members!
3. Sometimes words aren't even needed!
2. Blunt and to the point
1. But at the end of the day, EXO-Ls are super supportive of their bias group (and everyone else)!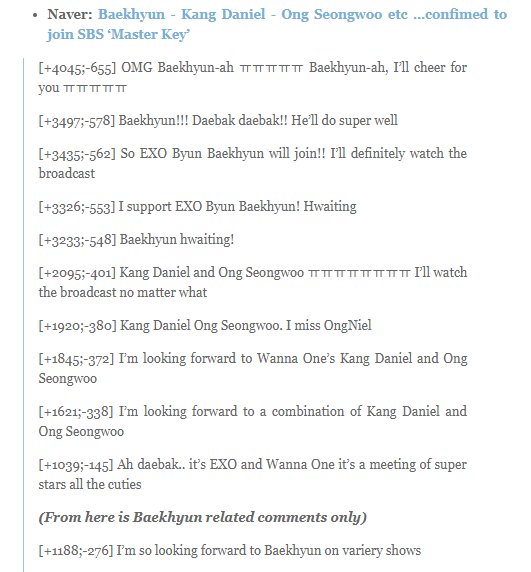 ---
Listen to SBS PopAsia Digital Radio!
Listen in 24/7 on Digital Radio, by downloading our free mobile app or by streaming live here on our website.
Download the app here: