Following news that Tiffany had decided to not renew her contract with SM Entertainment and would be heading back to America to focus on her acting career, fans have been wondering what the Girls' Generation member's next move would be. Well now we have an answer - professional fangirl!
Tiffany shared a series of new images from a recent H&M event, which involved looking dazzling (as per usual) and rubbing shoulders with Hollywood's elite.
However, the Girls' Generation singer couldn't contain her inner fangirl when she came across renowned Hollywood film director (and fellow Aussie) Baz Luhrmann, who rendered Tiffany into a pile of giggles and squeals.
She did manage to hold it together long enough to get a photo with the acclaimed Moulin Rouge director, which she unsurprisingly shared:
Not long after Tiffany shared the photo of her and Luhrmann, the director put a cherry on top of Tiffany's night by not only liking two of her posts, but also leaving a very nice comment as well!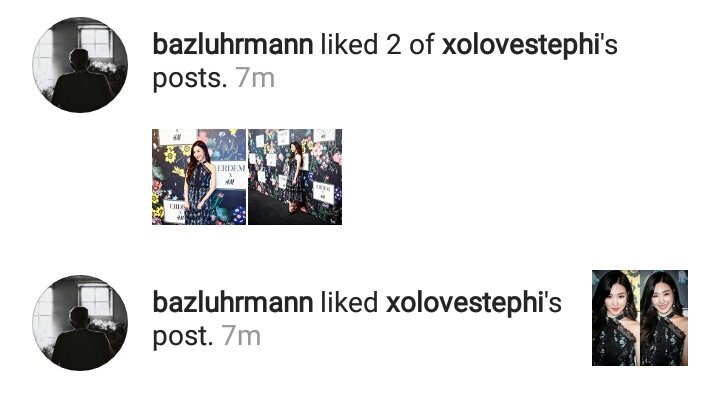 With Tiffany aspiring to be an actress, maybe we could see her in Baz Luhrmann's next project!
---
Listen to SBS PopAsia Digital Radio!
Listen in 24/7 on Digital Radio, by downloading our free mobile app or by streaming live here on our website.
Download the app here: