YouTube is a platform for everyone to use (and find fame on overnight)...these idols took a chance and decided to start their music careers online.
Here's 7 K-pop idols who started off on YouTube!
1. Ailee
Ailee started uploading videos, of her singing, in 2006 on her first channel 'mzamyx3'. She then created a second channel 'aileemusic' where she covers songs such as Mariah Carey's "Hero" and Miley Cyrus's "The Climb," showing off her incredible vocals. Both of Ailee's channels are still active so you can check out all of her other amazing covers.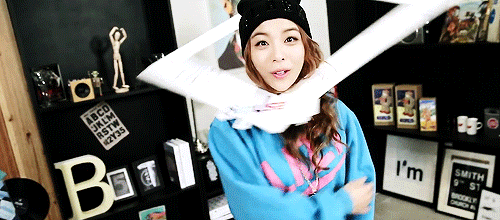 2. Wendy (Red Velvet)
Wendy used to have a YouTube channel where she would sing covers before her debut but it has since been deleted. Fans have retrieved some of the covers online and even discovered a video of her masterfully singing Beyonce's "Halo" with friends inside a classroom at school.
3. B.M (K.A.R.D)
The videos on B.M's account 'bigmatheww' show off his raw talent. It's a great way to look back and see how much B.M has evolved over the years.
4. Eric Nam
Eric Nam made the YouTube cover of his life when he did a 'male version cover' of 2NE1's "Lonely." The video went viral landing him an invitation by MBC to compete in Birth of a Great Star 2 in Seoul. Eric ended up placing within the top five contestants which started off his solo singing career.
5. Jae (Day6)
Jae has uploaded over thirty covers on his YouTube channel 'yellowpostitman' since 2009. From his videos, you can tell he was going to end up being a star with his amazing vocal ability and dedication to his craft.
6. Yuju (GFRIEND)
Yuju has two videos on her YouTube channel 'Yuna Choi' (Which is her actual real name). When she sings, you get goosebumps because her vocals are so incredibly developed before her debut, it's no wonder she became the main vocal of GFRIEND.
7. Jay Park
After Jay Park left 2PM in 2009, he headed back to the United States and took his talents to YouTube. He made a cover of B.o.B's "Nothin' on You," which received over 2 million views in less than 24 hours. Jay Park's YouTube channel 'jayparkaom' has been deleted. He's now got 'JAYPARKOFFICIAL'.