The maknae of a K-pop group is the youngest member, often doted upon by their elders and generally known to be the cute and innocent ones.
But some maknaes appear to have not received the memo because there are some idols out there who can throw shade with the best of them, all of which is directed to their elders!
Without further ado, here are 13 of K-pop's sassiest maknaes (in no particular order)!
13. VIXX's Hyuk
The rest of VIXX say Hyuk used to be respectful and cute, but he's now the scary one of the group!

12. SHINee's Taemin
Taemin is probably the most doted on member in K-pop because the rest of SHINee let him get away with anything!
11. EXO's Sehun
Sehun doesn't say too much, usually letting his facial expressions do all the judging. But when he does speak up, watch out!
10. f(x)'s Krystal
Seeing as how she's considered to be the "ice princess" of K-pop, it's no surprise that Krystal can be quite the savage maknae when the time calls for it!
9. WANNA ONE's Guanlin
In Wanna One's short time together, Guanlin has shown himself to be quite the savage maknae!
8. MAMAMOO's Hwasa
Given how close MAMAMOO are, it's no surprise that Hwasa likes to throw her confidence and attitude around her members like it's nothing!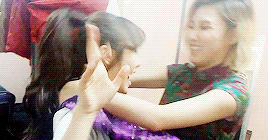 7. GOT7's Yugyeom
Yugyeom doesn't really look like the maknae, which explains why he is always full of confidence and quips whenever he's around his other members!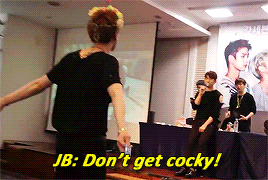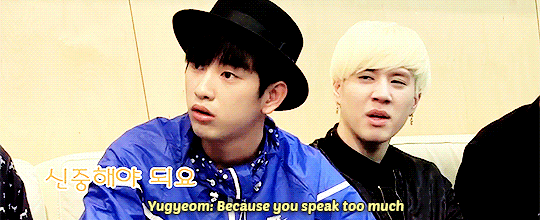 6. Red Velvet's Yeri
Yeri may be a late addition to Red Velvet, but she quickly established herself as someone who can give and take sass with the best of them (just ask Joy)! 
5. BTS' Jungkook
He may be the golden maknae, but even Jungkook's own members say that he doesn't really act like one!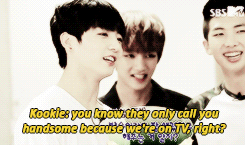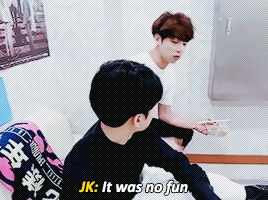 4. TWICE's Tzuyu
Talk about the definition of "looks can be deceiving!" Tzuyu isn't 100% confident in her Korean, which makes her sassy remarks even more savage!
3. BIGBANG's Seungri
Seungri is by far the most outgoing and talkative member compared to the rest of his BIGBANG, which makes him a gold mine for brutal "savage maknae" moments!
2. Girls' Generation's Seohyun
Ever since their debut days, Seohyun has always been the most honest and respectful member in the group. But when push comes to shove, she's able to unleash the most savage of burns!
1. Super Junior's Kyuhyun
Considering that Urban Dictionary uses Kyuhyun as the literal definition for "Evil Maknae," you know that a savage moment will almost certainly happen whenever he speaks (or interacts) with his Super Junior members! 
There are WAY too many savage Kyuhyun moments over the years, but we're particularly fond of that time when he talked about his fellow members' flaws:
---
Hear us on SBS PopAsia Digital Radio
Listen in 24/7 on Digital Radio, by downloading our free mobile app or by streaming live here on our website.
Download the app here: