The final episode of While You Were Sleeping aired this week and it's...not okay. Like, how could it all just end???
The gaping hole of emptiness has already begun forming, and it's just a taste of what's to come. Here's how dealing with the end of While You Were Sleeping will play out (RIP us).
1. Unending tears and lots of sadness
How else do we cope with not seeing Hong Joo and Jae Chan being dorky, or our absolute bae Woo Tak every week? Crying a river is expected and completely justified.
2. Spending next week in a state of hopelessness
Will anything ever be able to make me feel the way While You Were Sleeping did? Probably not. Googles 'how to keep functioning when you've got a black hole of despair in your soul'.
3. Angry that it had to end
And no, saying "all good things must come to an end" at this stage in the recovery process is probably not advisable.
AND
4. Trying to run away from any more emotional attachments
"Oh hey I found a really cool new K-drama to –"
OH HECK NO. NOT AGAIN.
5. Finding comfort in food
Because that's the only stable thing in your life that you can really depend on to make you feel better. And hey, I've heard the saltiness of your tears makes the flavour of the food even better.
6. Thinking you're okay but then tearing up at random things
Dreams. Batman and Robin. Prosecutors. The sound of the OST. Oh gosh, someone get me the tissue box, I'm tearing up.
7. Claiming you're done with K-dramas FOREVER
Ha, yeah what a joke.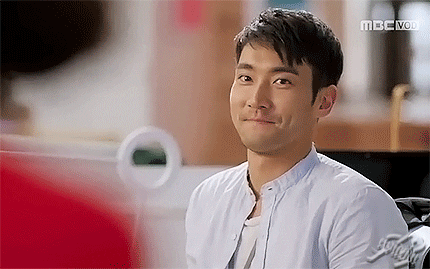 8. Accepting that you'll never get over While You Were Sleeping
Really, it's the only realistic outcome.
9. Looking at pics of the cast and getting sad and happy (all at the same time)
Sure, it might be less painful to stop looking at pictures of them, but who really wants to do that when the cast is so cute?
---
Hear us on SBS PopAsia Digital Radio
Listen in 24/7 on Digital Radio, by downloading our free mobile app or by streaming live here on our website.
Download the app here:

FOR MORE:
The best parts of 'While You Were Sleeping' (as told by GIFs)
And I'm not just talking about Woo Tak getting released from hospital.
4 reasons 'While You Were Sleeping' is the next 'Goblin'-level K-drama
DROP EVERYTHING AND WATCH THIS DRAMA!