Several crazy concepts have made their way into K-pop over the years, but one of the more eye-catching ones is "doctors."
And why not? Doctors are super-smart, they help the sick, and best of all, your favourite K-pop idols look HAWT in a doctor's outfit!
So with that in mind, here are 11 K-pop doctors who we hope can take great care of us one day!
11. Dr. Jooheon
He's got that "crazy yet sexy" doctor look nailed!
10. Dr. Baekhyun
We also have something in our eye, Baekhyun, can you please check it?
9. Dr. G-Dragon
Not 100% sure if he's the "best" doctor but we'll take him anyway!

8. Dr. Onew
With a smile like that, Onew can cure anything!
7. Dr. Mingyu
....um, yeah we're really sick. Truly. Please keep examining us!
6. Dr. Donghae
If we ever needed a reassuring doctor by our side, please let it be Donghae!
5. Dr. Minhyuk
*fans self* Our body temp is unnaturally high for some reason, doctor, can you help us?
4. Dr. Hoya
We can do more than just say "ahhh!"
3. Dr. Sungyeol
Yes, we are definitely sick and the only one who can help us is Sungyeol!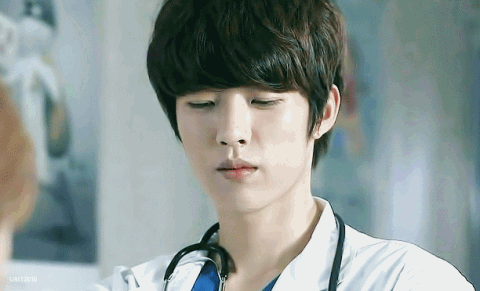 2. Dr. Minho
If we saw Dr. Minho at our hospital bedside when we woke up, we'd pass out straight away (again)!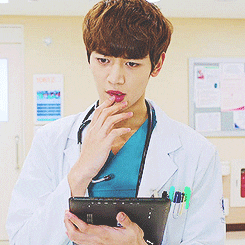 1. Dr. Worldwide Handsome
So good looking his face can cure any disease!
---
Hear us on SBS PopAsia Digital Radio
Listen in 24/7 on Digital Radio, by downloading our free mobile app or by streaming live here on our website.
Download the app here: