Each member of BLACKPINK is unique in their own way and it's impossible not to have a soft spot for Jisoo, the group's goofy 4D member!
She may be the oldest member of the girl group, but she constantly gets up to weird shenanigans, that we can totally relate to! 
Here's 17 quirky Jisoo moments that make us go "yep, that's totally us IRL too!"
17. When Lisa gets weird so she decides to get weird with her
That's how you know you will be BFFs!
16. Getting entertained by letting air out of a balloon
Balloons will never not be fun regardless of how old we are!
15. Missing basket hoops over and over again
Hey, it's harder than it looks!
14. Making weird faces after eating delicious food
We can't help it either, eating tasty food is just heavenly!
13. Dropping the mic during BTS' "MIC Drop"...without a mic
12. Getting stumped with a microphone stand that's too high
Thank god Jisoo has her friends to help her out!
11. Balancing random stuff on her head
Making sure Jisoo doesn't make a fool of herself in public must be a full-time job for Lisa and Jennie! (We feel sorry for all our friends who do the same for us...)
10. Singing made-up songs about food
If you can't eat the food, might as well sing about it!
9. Going crazy with a drinks mixer
To be fair, what else are you meant to do when handed something that you have to shake up and down?
8. Wanting to sleep juuuuust a little bit longer
You can never have a bit more sleep!
7. Lisa stopping her from singing...with food!
Every time we go to dinner with friends, we do this all the time so we get more food!
6. Using her phone as a mirror (to the judgment of her friends)
Gotta use everything at your disposal to look good 24/7!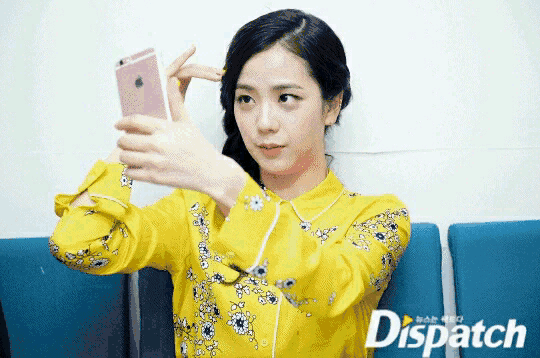 5. Saying random stuff to people in public
Like that time Lisa taught her to say "I'm broke" in Thai and she used it in every situation possible.
4. Grimacing without a care in the world when tasting food she doesn't like
Yeah....we don't like radish either!
3. Having "no sense of empathy" over Jennie and Rosé crying
Yup, we're totally Jisoo in moments like these...
2. Randomly busting out some dance moves in the middle of someone's speech
Gotta keep yourself awake and/or entertained during those boring speeches!
1. Balancing a water bottle on her shoulder (and noticing too late that the camera is on her)
The highlight of the entire awards season that year!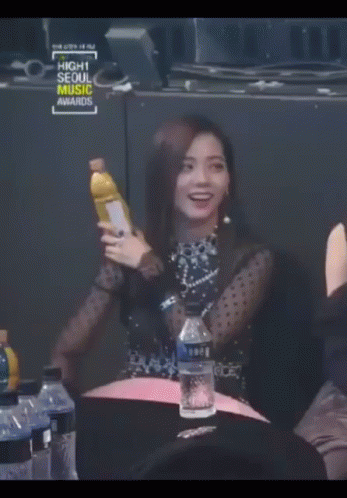 ---
Hear us on SBS PopAsia Digital Radio
Listen in 24/7 on Digital Radio, by downloading our free mobile app or by streaming live here on our website.
Download the app here: