If you don't know what Second Lead Syndrome is, you've definitely seen it in a K-drama. It's when rather than falling for the handsome and charming lead character - the one the plot is gunning for you to like - you set your heart on the second lead, who's usually infinitely better but somehow not in the eyes of the lead female character.
Here's just some K-dramas where the second lead deserved more.
1. Strong Woman Do Bong-Soon
In Kook Doo, played by Ji Soo, is gruff but secretly caring and he doesn't figure out his true feelings towards Do Bong Soon (Park Bo Young) until it's too late, making it all the sadder. Not that Park Hyung Sik's Min Hyuk isn't perfect, but this is a real viewer's battle of which male lead to love.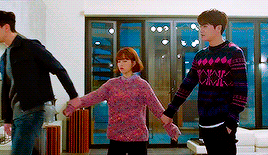 2. Cheese In The Trap
Why would you ever want the sociopathic Jung Yoo (Park Hae Jin) when the rebel-with-a-heart-of-gold pianist Baek In Ho (Seo Kang Joon) is clearly in love with you? Viewers had a lot of questions about the way this series developed, with the second lead playing a bigger role in the series than the original webtoon.
3. Who Are You: School 2015
Yook Sung Jae's Gong Tae Kwang is a lonely teenager pretending to be happy-go-lucky. He acts as a shoulder to cry on for the female lead more than once, and viewers couldn't help but wish he was the one she chose to be with.
4. She Was Pretty
Choi Si Won is a comic delight as the motorbike riding, wide-eyed office guy Kim Shin Hyuk. His fun, charismatic character left us all wondering whether we really wanted the female lead to end up with Park Seo Joon. So you know he had to be good!
5. While You Were Sleeping
Jung Hae In as police officer with a secret, Jan Woo Tak is the soft angel in the background of the main leads' romance. He's such a supportive friend to the pair of them, even when he's clearly got some unresolved feelings for Bae Suzy's Nam Hongjoo. We just want him to be happy!
6. The Heirs
No one is a saint in this drama, and in a lesser of two evils way, we couldn't help falling for Kim Woo Bin as the guy with a brash exterior hiding inner pain. He did some terrible things but his redemption arc had viewers rooting for him over Lee Min Ho.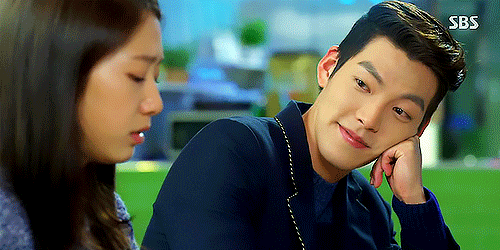 7. Sungkyunkwan Scandal
Yoo Ah In's Moon Jae Shin is the silent and strong protector of the female lead throughout the drama, and he's clearly in love with her. But we know it's all doomed, which somehow makes it even better to watch play out. 
8. Reply 1988
Spoiler alert! The ultimate twist in this was after building up the love triangle between Sung Duk Seon (Hyeri), Choi Taek (Park Bo Gum) and Kim Jung Hwan (Ryu Jun Yeol), that seemed certain to work out in Jung Hwan's favour, he didn't turn out to be the female lead's husband. Distant but secretly observant, he was the guy we all hoped she'd end up with, and a favourite among fans.
9. Boys Over Flowers
A classic - maybe the classic - second lead pining after the female lead while helping her patch things up with the main male character story plays out in this drama. Yoon Ji Hoo (Kim Hyun Joong) is kind and protective in contrast to Lee Minho's Gu Jun Pyo, but the female lead is still won over by the latter's charms.
10. My First First Love
Long-suffering second lead actor Ji Soo finally got to be the male lead in this drama, yet it birthed a new talent for Second Lead Syndrome - B1A4's Jinyoung! As Yun Tae Oh's college friend, Jinyoung plays Seo Do Hyeon, a guy with a heart of gold who falls for Tae Oh's childhood bestie and OF COURSE secret love of his life Han Song I (Jung Chae Yeon). Sure, we know how this'll end, but we can't believe we started rooting for the second lead after finally seeing Jisoo get out of the position himself!
Have you watched any other K-dramas suffering serious second lead syndrome?
---
Hear us on SBS PopAsia Digital Radio
Listen in 24/7 on Digital Radio, by downloading our free mobile app or by streaming live here on our website.
Download the app here: