You know what can make dramas feel just that extra little bit fancy? International locations.
Episodes filmed overseas can end up being significant to a K-drama plot, like in Heirs where Kim Tan and Eun Sang have their fateful first meeting in the US.
Other times, international locations are special places filled with happy memories experienced before all the pain and suffering. Looking at you Goblin and all your cute Quebec, Canada vibes.
K-dramas have featured America, they've done Canada, they've even covered parts of Europe, so why haven't they come to Australia yet?
We're totally not just super excited about the prospect of seeing our favourite K-drama stars in Australia – filming Down Under is actually a very promising opportunity for K-dramas, I swear!
Here are some of the reasons why K-drama writers should consider writing a trip to Australia into their scripts.
There's plenty of aesthetically pleasing scenery
Beaches seem to do really well as a backdrop to cute hand-holding, dramatic reunions or playful tackling in the sand. Do you know where has lots of beautiful beaches? Australia of course!
We've got beautiful white sandy beaches perfect for a billionaire reformed chaebol to take his lady love to. Heck we even have pink salt lakes for extra wow factor. Plus there's always the Great Barrier Reef, the Daintree Rainforest and that massive desert in the middle of Australia.
In the mood for some action scenes? No worries!
Foreign cities are always a great location for tense action scenes with lots of running, stunt driving, and fighting involved. European cities seem like the place of choice for action however Australia shouldn't be overlooked as an action scene destination.
Thor: Ragnarok filming took place in Brisbane and the Gold Coast, attesting to Australia's action scene-making capabilities, and our variety of dangerous wildlife provide all the threat to life needed.
Running away from deadly spiders and scary snakes.  
The foodie scene is just dying to be shown in a K-drama
Food and K-drama is a match made in heaven. Even if the characters are just sitting in a cafe discussing why their love life sucks or getting packages of money handed over as an incentive to break up with their comparatively richer boyfriend, the coffee and cake they order can be a real show stealer.
Australia has some amazing eating spots that would look gorgeous as the backdrop to a romantic overseas adventure. Petition to have a K-drama couple eating Gelato Messina and strolling along Sydney Harbour!
Australia has a sizeable enough Korean-Australian population to be used as a plot point
Australians have been making their mark in the Korean entertainment scene! We've got Rose in BlackPink from Melbourne, and Chan and Felix in Stray Kids from Sydney! The Korean-Australian population is not something to be overlooked and they've contributed so much to modern Australian society. It wouldn't be too hard to write in a visit to relatives in Australia as a mechanism by which the leads could meet, right?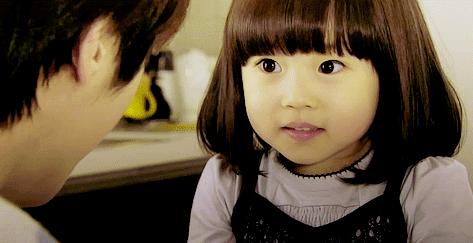 Think of all the cute animal photo opportunities!
Quokka selfies. Pics with koalas. Chilling with kangaroos. Picture your fave actors pulling out their aegyo to pose with native Australian fauna. How could this be anything but a good idea?
Love the story? Follow the author here: Twitter @la_chenn, Instagram @la.chenn.
---
Hear us on SBS PopAsia Digital Radio
Listen in 24/7 on Digital Radio, by downloading our free mobile app or by streaming live here on our website.
Download the app here: