Legal dramas have everything you could need from a tv show: action, melodramatic cliffhangers, people looking good in business attire while yelling in court rooms... we could go on.
Here's just seven of the K-dramas you should check out.
1. While You Were Sleeping
Suzy stars as a journalist who dreams of future deaths in this drama. She meets Lee Jong Suk's Jae-Chan, a rookie prosecutor who has a similar ability to dream the future. Justice with a twist of the unexplained makes this addictive viewing.
2. I Can Hear Your Voice
It's your boy Lee Jong Suk again, and this time he's a telepathic student who seeks out a girl who saved him from near-death after a car accident when he was young. The girl, played by Lee Bo-Young has grown up to become a public defender, and together they seek out justice in what makes for a compelling watch.
3. The Good Wife
Based on the American series, Jeon Do Yeon plays the lead role of a woman returning to her career as an attorney after her husband is arrested for corruption in a political scandal.
4. Suspicious Partner
Both funny and angsty, this drama sees the Ji Chang Wook as an underdog lawyer running his own law firm despite hating lawyers, and being a lawyer himself! It's got a great ensemble cast plus a sweet romance with Nam Ji Hyun, so there's laughs as well as drama.
5. Whisper
For serious drama lovers, this is the one for you. Court corruption, a hate-to-love romance between a police officer and judge - the plot gets pretty complex but for legal drama fans it's great viewing.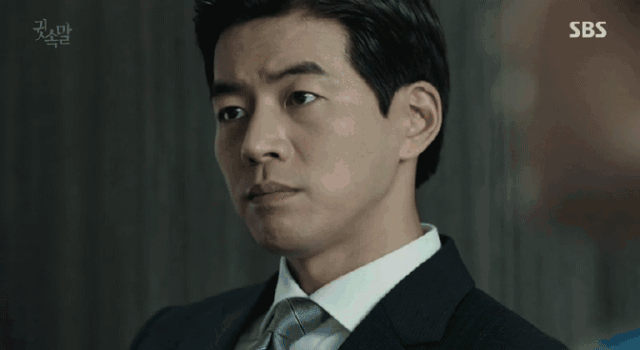 6. Lookout
A rogue police officer seeks justice for her daughter's death with the help of underground hackers and a prosecutor with a hidden agenda. Corruption, deceit and action: this one has it all. It also has SHINee's Key!
7. Suits
Another US remake, this drama got rave reviews for the bromance between opposites-attract lawyers played by Park Hyung Sik and Jang Dong Gun. If you don't know the story, it's about an acclaimed attorney who takes a risk by hiring a law school dropout with a photographic memory.
Have you watched any of these dramas?
---
Hear us on SBS PopAsia Digital Radio
Listen in 24/7 on Digital Radio, by downloading our free mobile app or by streaming live here on our website.
Download the app here: