We're halfway through the year and there's already been some delightful K-dramas including the ones currently on air (if you're not watching What's Wrong With Secretary Kim, you should be).
We've chosen seven K-dramas that you might've missed so far that are well worth your time.
Prison Playbook
This black comedy about prisoners and staff at a prison is actually packed with star talent, including 2018's frontrunner for most hyped actor, Jung Hae In (who's also in Something In The Rain). It began airing in late 2017 and wrapped up earlier this year, and is well worth the binge-watch.
I'm Not A Robot
An underrated comedy romance with a sci-fi twist, this story of a wealthy man with an allergy to humans who falls in love with his not-really-a-robot robot companion is pretty emotional, as well as hilarious.
Welcome to Waikiki
In a surprising move for a Korean series, this show has been renewed for a second season. It was a hit when it aired, and transformed actor Lee Yi Kyung into a recognisable star. The story revolves around three men who come together to run a failing guesthouse but things go awry when a single mother and her baby come to stay.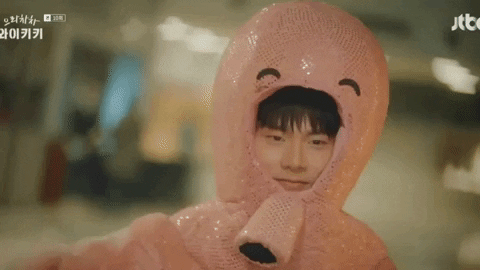 The Miracle We Met
Another massive success in Korea, this drama focuses on a man who dies in a car crash but whose spirit awakes inside another man of the same name and age, but totally different background. It also stars EXO's Kai, who's been praised for his performance.
Lawless Lawyer
This show has been getting a lot of hype as it reached the end of the series and for good reason. A legal thriller, Lawless Lawyer follows Lee Joon Ki's Bong Sang Pil, a former gangster turned lawyer who uses both brain and brawns to avenge his mother.
The Great Seducer
A modern retelling of Dangerous Liaisons aka Cruel Intentions, set in the realm of an elite Korean high-school, this story of chaebols, betrayal and romance just gets juicier with each episode. Red Velvet's Joy is the leading innocent lady and her chemistry with Woo Do Hwan is off the charts.
Radio Romance
HIGHLIGHT's Yoon Doo Joon acted alongside Kim So Hyun in this romantic drama that won over fans almost immediately. Set in a radio station, Kim So Hyun plays a radio program writer who lacks the talent to rise above her assistant position. That is until she succeeds in hiring a top actor.
---
Hear us on SBS PopAsia Digital Radio
Listen in 24/7 on Digital Radio, by downloading our free mobile app or by streaming live here on our website.
Download the app here:
FOR MORE
4 ways male K-drama leads in suits give us life
Turns out that ridiculously attractive guys in nice suits is both a blessing and a curse…
6 heart-pounding K-drama romances from the first half of 2018
It's honestly a miracle that we're all still alive after being put through these heart-destroying romances