So you're online and you want to choose a K-drama to watch but it's just. So. Hard. To. Choose.
We've been there, so we'll make this a little easier for you with six suggestions to suit whichever mood you may be in. Best part: you can stream them on Netflix Australia (and one of them is on SBS on Demand for free!).
Uncontrollably Fond
With two big name leads in Bae Suzy and Kim Woo Bin, if you haven't watched this then you've definitely heard about it! The story revolves around two former lovers who reunite as actor and documentary producer, but be warned, you'll be crying a lot during this one.
Sassy Go Go
Also known as Cheer Up!, this drama is set in a prestigious boarding school, where the top students have to join forces with the dance club to form a cheer squad. It's a star studded cast too, with Apink's Eunji, VIXX's N and actors Ji Soo, Chae Soo Bin and Lee Won Geun all in main roles.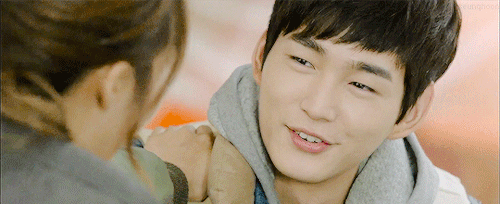 Who Are You: School 2015
This 2015 drama focuses on a a bullied high school orphan who after losing her memory in an accident, suddenly takes the place of an identical girl who's gone missing. It stars Kim So Hyun, Yook Sung Jae and Nam Joo Hyuk!
Noble, My Love
The unlikely romance between a successful CEO and a sweet veterinarian is everything you could want from a K-drama rom com. Get on board with the feels in this one.
Oh My Venus
Though there's some questionable talk about bodies and weight in this drama, the romance between a lawyer who wants to get healthy and her secret celebrity trainer is so cute it'll make your teeth hurt.
The Good Doctor
If you're after something more drama then this iconic but totally underrated medical drama is for you, and it's on SBS On Demand for free too!
Will you be watching any of these next?
---
Hear us on SBS PopAsia Digital Radio
Listen in 24/7 on Digital Radio, by downloading our free mobile app or by streaming live here on our website.
Download the app here: