EXO's D.O aka Do Kyung Soo isn't just a talented singer, he's also made a path for himself in acting that's seen him rise from small roles in K-dramas to being the lead in blockbuster films.
We're taking a look back on his filmography to give you some recommendations on what to watch to get to know Do Kyung Soo the actor.
Cart
This 2014 film was his Korean cinema debut. He played the son of a long-time cashier who stands up to her employer when she and her colleagues get laid off. D.O plays the estranged son who tries to help the family in his own way. It's a serious drama with a social message well worth viewing.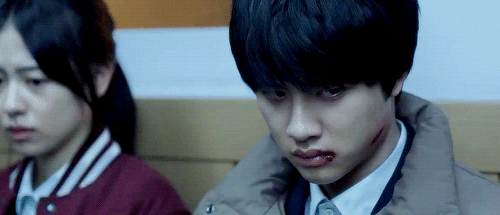 It's Okay, That's Love
A 2014 K-drama starring Jo In Sung and Gong Hyo Jin in the lead roles, D.O plays a high school student who's a fan of the lead character and aspiring to be a famous author like him. He bugs him with manuscripts and follows him around, but it turns out his life is more similar to the lead's than it appears.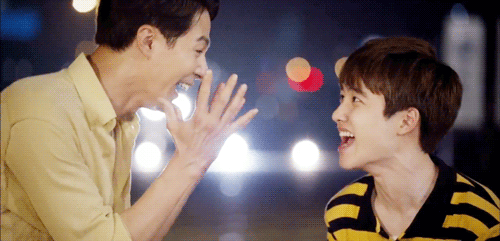 Pure Love
D.O won a Most Popular Actor award for his role in this romantic drama set in the past, about five friends spending summer together and a boy who falls in love with a girl and waits by her window. Quality first love romance vibes here.
My Annoying Brother
D.O. plays a national judo athlete who damages his optic nerves during a match and loses his sight permanently in this box office hit. His estranged older brother, played by Jo Jung Suk, takes advantage of his situation to get parole. The relationship between the brothers goes from cold to hilarious and emotional, so expect to laugh and cry throughout this film.
Room 7
Another box office hit, this movie saw D.O paired with another favourite of Korean cinema, actor Shin Ha Kyun, in a comedy thriller about a corpse found in a DVD room, and the store owner and part-timer who try to cover it up.
Along With The Gods
This Korean blockbuster action fantasy film is one of the biggest films in box office history - it's the second most viewed film in Korean history in fact! D.O's role is small, playing a soldier, but it's worth seeing this film (and its recently released sequel) for the incredible story alone.
100 Days My Prince
D.O shines as the lead of this K-drama where he plays Lee Yul, an amnesiac prince who falls in love with the clever villager who takes him in and tries to help him recover his memory. The show wasn't only a hit with young fans, but also won over an older audience too!
Swing Kids
D.O. leads this blockbuster war movie where he plays a North Korean prisoner of war who begrudgingly joins a tap-dance troupe, only to become obsessed with the dance style. He had to learn tap dancing to play this role, as well as the authentic North Korean accent, and he nailed both!
Which of these will you be watching next?
---
Hear us on SBS PopAsia Digital Radio
Listen in 24/7 on Digital Radio, by downloading our free mobile app or by streaming live here on our website.
Download the app here: