It's BTS' V's birthday on December 30! To celebrate this auspicious occasion, we've been thinking about all the things we love about the talented Kim Taehyung.
We know the list is basically infinite, we couldn't help but point out some of the things that make us glad he's chosen to become an artist and share his talents with the world!
1. His voice
V's voice has a unique depth that makes it stand out no matter the song. His recent solo track "Singularity" is proof.
2. His fashion sense
The man knows how to put together a LOOK. From silk pyjamas to ties that cost more than our entire outfits, he combines pieces to create chic and one-of-a-kind ensembles.
3. His smile
There's just something so endearing about the way he smiles with all his teeth? We can't explain it?
4. His warm-hearted nature
He loves his fans, he loves his members, he's got a lot of love to give and we're lucky to see it on camera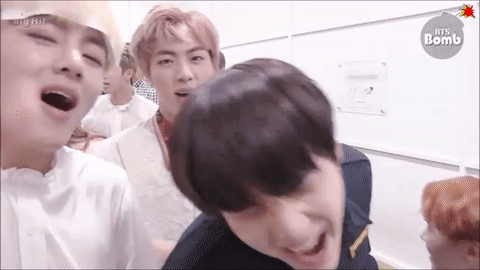 5. His questionable saxophone skills
We love his persistence more than anything. And also his unwavering belief that he would be a saxophonist if it weren't for BTS.
6. His love of all things art
From Basquiat to Van Gogh, V knows his artists and he loves taking inspiration from their works.
7. Yeontan!
Look, we know this isn't necessarily 'about' V so much as a pet of V's, BUT Yeontan brings out even more of Taehyung's cute traits, so how could we not include him?
8. His photography skills
V's been carrying a Leica around taking photos on tour with BTS for a while now, and what he shares is a beautifully portrayed insight into the behind-the-scenes life of K-pop's top group.
9. His love for BTS and the members
His reaction alone to their Artist of the Year win at MAMA 2018 should be an indication as to how much he loves the group and the boys.
10. His performance aura
He really does have something special about him when he's on the stage that draws you in and keeps you intrigued.
11. His need to be included in BTS' rapline
Just. Let. The. Guy. Be. On. A. Cypher. Track. 
12. That thing where he can switch from super cute to super intense in a second
This right here officer, this is the moment.
How is that the same person??
13. His sense of humour
Somewhere between cute and just totally weird, his hilarious antics have entertained ARMYs since debut. Take for example, the time he did a one minute V Live just to share his impersonations of Pingu characters.
14. His acting skills
So far we've only seen him flex his acting muscles in K-drama Hwarang, but considering how amazing he was in that, we can only hope for more roles to reveal themselves in the future.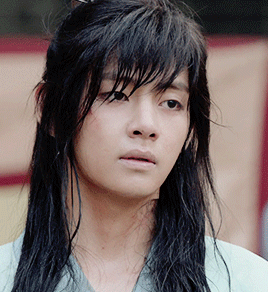 15. The fact that he's just adorable
He's seriously just too cute sometimes, like when he's hanging around the guys from Hwarang, who also love pointing out how cute he is.
16. An unbothered king
Remember his iconic Flinch reaction - or more correctly, lack of? We love a calm and collected king.
Like we said, the list could go on for hours but we'd run out of bandwidth writing about it. What's your fave thing about BTS' V?
---
Hear us on SBS PopAsia Digital Radio
Listen in 24/7 on Digital Radio, by downloading our free mobile app or by streaming live here on our website.
Download the app here: