If you like your romance with a side of childhood fate and some strong angst, then here's the new K-drama for you! Romance Is a Bonus Book stars Lee Jong Suk and Lee Na Young in the lead roles, which really should be enough for any K-drama fans to hit watch immediately.
Lee Na Young plays Dan I, who used to be a successful copywriter before choosing to be a mother full-time. As time passes, her marriage falls apart and she ends up homeless. Luckily she has her childhood friend Eunho, played by Lee Jong Suk, who takes her in. In an awkward turn, she then gets a job at the same publishing company as him, but she has to start from the bottom all over again.
In case you need some convincing, we've got some reasons to get you binging on this drama ASAP.
1. Noona romance!
It's always refreshing to see a love story with an older woman-younger man dynamic. Not to mention the romance between Dan I and Eunho runs deep - like back to childhood deep. There's no doubt Eunho has been pining ever since Dan I's wedding day, and we bet there's going to be fireworks at some point.
2. An underdog story
Dan I is struggling: she's lost her home, she can't pay her child's school fees, and no one will hire her. Watching her get up after every knock down and persevering despite difficulties is so encouraging, it'll stoke the fire within you too!
3. An intriguing second lead
We already knew the lead romance was going to steal our hearts, but how could we have prepared for the dashing second lead?? Wi Ha Joon (Something in the Rain) is going to make for stiff competition as book designer Ji Seo Joon, who seems to appear exactly when Dan I needs someone.
4. Books!
Okay, stay with us on this one. Office dramas are always popular, but this one is set inside a stunning publishing company. The office architecture in itself is visually glorious, but their passion for books and their importance has suddenly made us want to get reading too.
5. Lee Jong Suk's wardrobe full of turtlenecks
Yeah that's the entire reason. He wears a lot of turtlenecks and they all look good on him. Whoever's in the styling team on this drama deserves a raise for the shirts and the spectacles too.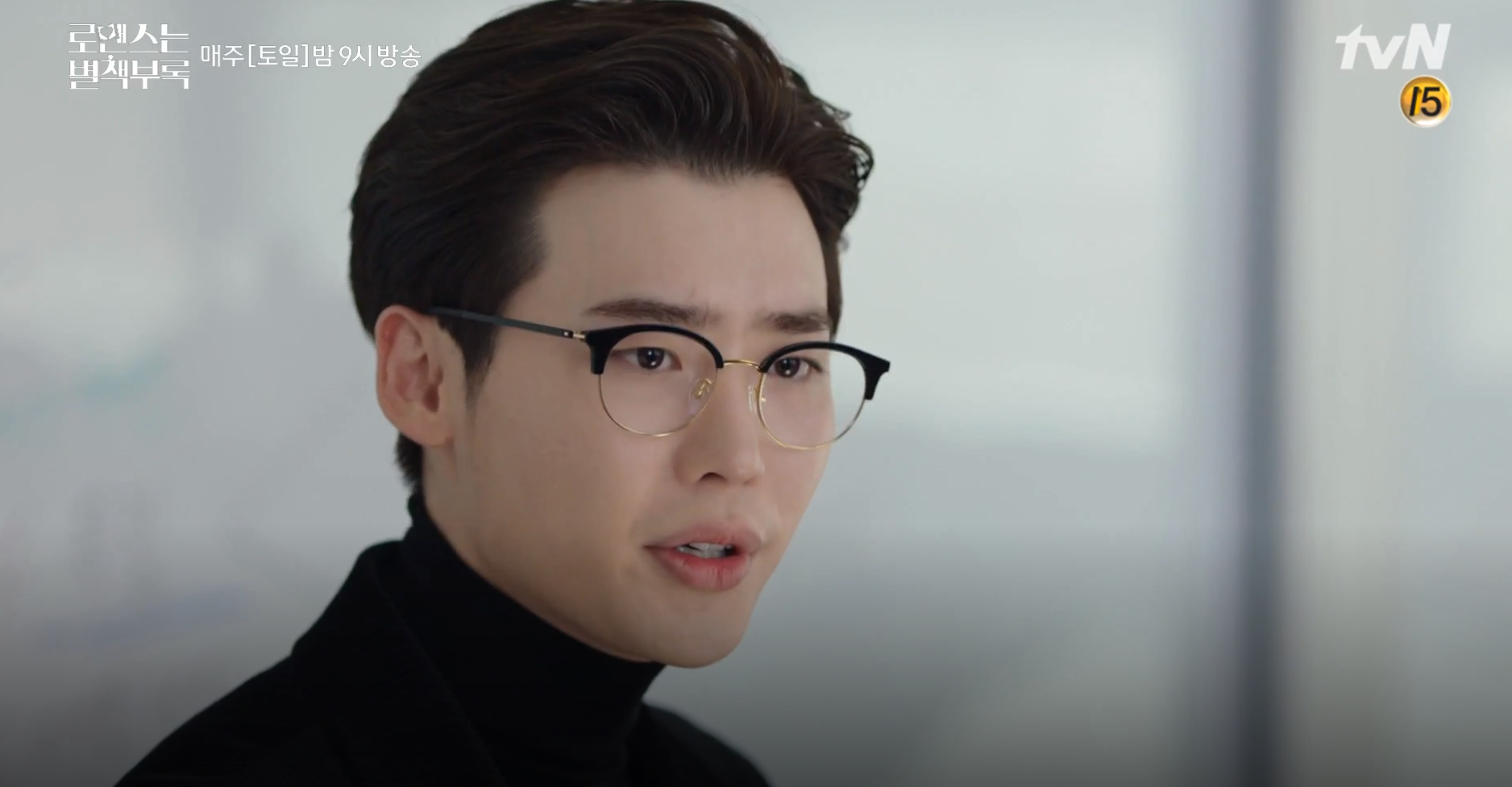 6. It's available in Australia rn
That's right, you don't even need to wait to start this one! Romance Is a Bonus Book is streaming on Netflix in Australia, with episodes being updated weekly. So get started!
Tell us what you think of the drama!
---
Hear us on SBS PopAsia Digital Radio
Listen in 24/7 on Digital Radio, by downloading our free mobile app or by streaming live here on our website.
Download the app here: