Park Bo Young is one of South Korea's most beloved and successful actors, and with good reason! She's got infinite range, whether playing the lead girl with super-strength in a K-drama, or surviving dormitory terrors in a horror movie.
She's been busy since debuting as an actor, and with so many options of what to watch, we couldn't help but pick some faves to recommend to you!
1. Strong Girl Bong-Soon
If you've somehow missed this hit K-drama, stop reading and get onto it right now. Park Bo Young is funny, charming and gripping as the lead Do Bong Soon, a girl with super-strength that can only be used for good. Her chemistry with fellow lead Park Hyung Sik is undeniable!
2. Oh My Ghost
This is an incredible performance if you consider that any time the ghost enters Park Bo Young's character, it's still her acting the part! So it's really two performances in one! This drama about a virgin ghost who inhabits a young chef apprentice's body so she can win the heart of the head chef is hilarious but devastating too.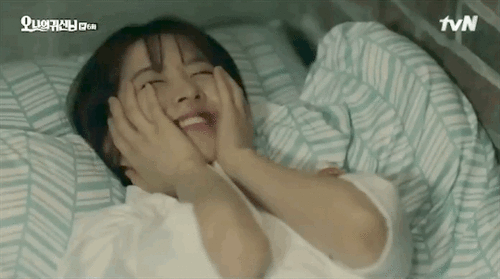 3. The Silenced
You might want to skip this one if you're not into thrillers. This horror movie is set in a 1938 girls' boarding school, where Park Bo Young's character notices fellow students disappearing one by one. In her bid to find out what's causing it, things get very creepy.
4. A Werewolf Boy
This South Korean box office hit is a fantasy romance with a twist. Park Bo Young plays a young woman sent to the country for her health, who ends up befriending and falling for a boy (Song Joong Ki) who she meets on the grounds. But he has a beast inside of himself that cannot be tamed...
5. Scandal Makers
Another classic of Korean movies, this 2008 film stars Bo Young as a young woman who reconnects with her former teen idol-turned radio host father played by Cha Taehyun. As the two get to know each other many dramatic but also entertaining moments ensue!
6. Hot Young Bloods
What a cast! This teen romantic comedy about love, rivalries and friendships between four high school students is set in the 1980s and stars Park Bo Young, Lee Jong Suk, Kim Young Kwang and Lee Se Young. We've lost breath just naming all those stars!
What's your favourite performance from Park Bo Young?
---
Hear us on SBS PopAsia Digital Radio
Listen in 24/7 on Digital Radio, by downloading our free mobile app or by streaming live here on our website.
Download the app here: