April Fool's Day has come and gone, and left in its wake some great new memes and moments from some of our fave K-pop idols!
Quite a few K-pop groups got in the spirit of the day, playing some silly jokes on their official social media accounts. Here's just some of our faves.
NCT
Some notable ones from the many-member group included Doyoung switching identities with his actor brother Gong Myung. Doyoung posted a selfie of his brother pretending to be him on the NCT Twitter and Instagram accounts, and his brother did the same with his.
Johnny also played a joke by announcing he'd been cast as 'Jake' in a Netflix show 'Heartfelt Homestyle' being directed by Michael Beach. Might have been more believable if he wasn't holding the sandwich in the pic?
Taeyong enlisted his manager to do an impersonation of him, but couldn't keep his laughter in.
The Rose
The band announced that they'd decided to become a dancing idol group, and the prank went a step further with them even showcasing their dance moves.
Stray Kids
The group played mistaken identity with many of the members uploading pictures but using a different member's hashtag. Hyunjin pretended to be I.N, Han pretended to be Hyunjin, I.N pretended to be Han, Seungmin pretended to be Changbin - the list goes on!
BTS
As always, BTS surprised their fans with an impressive April Fool's Day event. It began by changing their Twitter layout to a photo of Jin holding a tiger prawn like a phone with the Korean word for 'hello' written as their bio. Important note: the word for 'hello' used is the greeting given when answering a phone!
Their layout then changed to a photo of Suga and J-Hope, also known as SOPE. They streamed on V Live while pretending that the SOPE broadcast would be their last as the special duo, only to reveal it was a prank at the end. They also changed the BTS twitter bio to say they were taking event bookings for SOPE via DM and that they'd travel anywhere in Korea.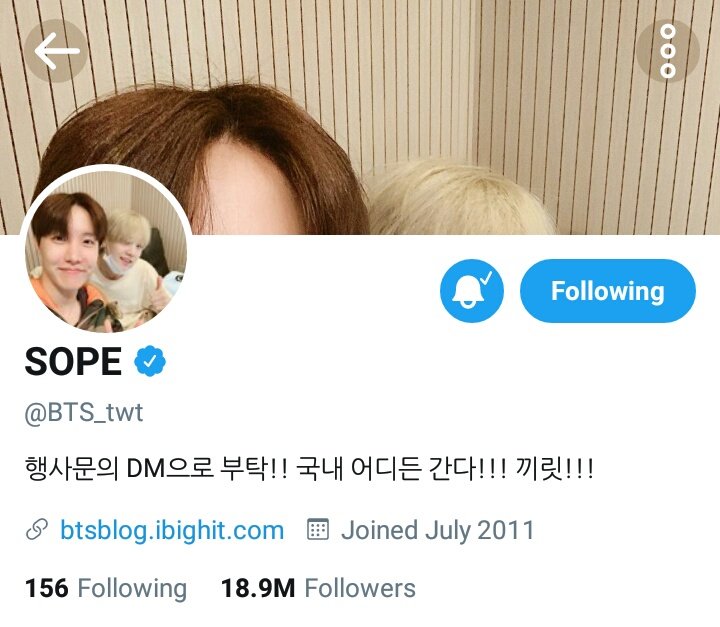 SOPE was even trending worldwide in the top 5 on Twitter!
MAMAMOO
Solar uploaded a video to her YouTube channel where she told fans she was going to cut off a lot of her hair. It looked like a terrible idea, until she revealed they were just hair extensions!
ONF
ONF's Twitter was taken over by the child version of J.Us, in what was probably the cutest April Fool's Day prank yet.
What was your fave idol April Fool's prank this year?
---
Hear us on SBS PopAsia Digital Radio
Listen in 24/7 on Digital Radio, by downloading our free mobile app or by streaming live here on our website.
Download the app here: