There's a new romantic K-drama in town and it's here to mess with your heart in ways that will keep you coming back for more.
One Spring Night is a pretty simple story: a librarian (Han Ji Min) who's in a long-term relationship starts to fall for a pharmacist (Jung Hae In) she meets by chance, who's also a single dad. As she's thrown into emotional turmoil about this new guy, her family are pressuring her to get married in the name of good business. 
So there's some layers of angst to work with here, if you couldn't tell. Here's what we love about One Spring Night.
1. Jung Hae In being the puppy dog-eyed man of our dreams
How does one resist Jung Hae In's soft gaze? His character Ji Ho is a genuine, kind-hearted guy who's closed himself off from love because of his single father status. Whether he's making reckless decisions while a little bit tipsy, or running around the basketball court with his friends, Jung Hae In is captivating to watch, and he'll steal your heart immediately.
2. The ANGST
Oh boy, strap your heart in because it is going to be an emotional rollercoaster. From their first meeting, it's obvious Jung In and Ji Ho have a connection, but they fight it for obvious reasons - namely Jung In being in a relationship already. But like all good romances, they can't seem to avoid crossing each other's paths, and whenever Jung In purposely seeks Ji Ho out, you want to yell at her but also push them together and yell "KISS!".
3. Sisterhood
Jung In is a middle child with two sisters, and their relationship is refreshingly realistic. Her younger sister is a free spirit who crashes on Jung In's couch, while her elder sister is dealing with an abusive husband but remains protective and supportive of her siblings. They rely on one another in a way that's devoid of the usual family dysfunction angst that K-dramas like to throw in for the sake of female conflict.
4. Something in the air
We don't know if it's the warm tones or the perfectly captured seasonal moments, but there's just something special in the air while watching this drama. It's both soothing and heart-racing, watching the attention paid to the last snowfall of the winter and the changing of seasons. There's a lot of romance in that alone.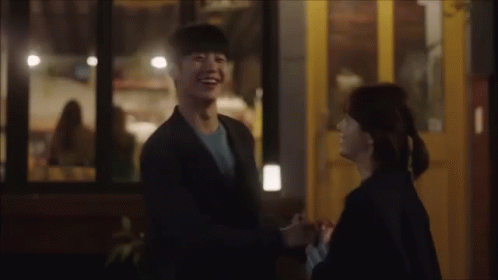 The story could be going in so many directions that we won't say anything more to spoil the drama. Tell us, have you started watching One Spring Night yet and what do you love about it?
---
Hear us on SBS PopAsia Digital Radio
Listen in 24/7 on Digital Radio, by downloading our free mobile app or by streaming live here on our website.
Download the app here: