We love some thrills and angst in our K-dramas, but sometimes all you want is a heart-warming show you can indulge in and get a fix of feel-good vibes.
We've picked some fun K-dramas that'll bring your mood up when you're feeling down, whether it's with the light-hearted stories or uplifting performances!
What would you add to the list?
Weightlifting Fairy Kim Bok Joo
The ultimate in feel-good vibes, Lee Sung Kyung's Bok Joo is the girl we all want to be and also be friends with. She's got a gang of cool friends, her love interest is tall drink of water and bringer of laughs Nam Joo Hyuk, and she's on the relatable journey of growing up and reaching for your goals. You'll be coming back for repeat watches of this one.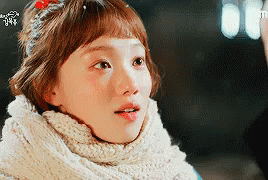 Strong Woman Do Bong Soon
We love a powerful woman, and Bong Soon is the epitome of both superhuman strength and hilarity in this K-drama rom-com. Whether you're laughing at Park Bo Young's comedic timing or Park Hyung Sik's CEO with his ever-deepening crush on her, this one is going to give you flutters and also make you keel over laughing.
Reply 1997
The Reply series has a way of making you feel like you're part of the family. These seemingly ordinary stories about people in different eras living their lives just hook you in with their relatability. The 1997 one is a delight as it features Eunji as a high-schooler obsessed with H.O.T, who doesn't realise the love of her life is her childhood bestie, played by Seo In Guk. You can slip between past and present with them, and cosy up to their characters as they journey through life.
Fight For My Way
If you're feeling a little down or lost about the future, this is the drama for you. Four friends who are just trying to make their dreams come true, from MMA fighting to newscaster and more, go through ups and downs together. It's got cute moments perfectly mixed into drama, but the best parts are always with Park Seo Joon and Kim Ji Won and their love-hate dynamic. Don't worry, it always lands on love!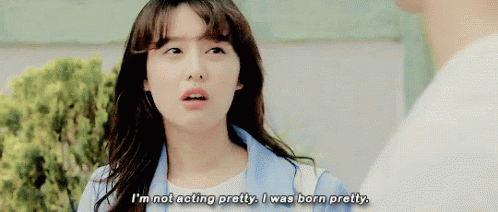 She Was Pretty
If you love a good makeover story, say hey to this one also starring Park Seo Joon (because really, you're going to feel good just looking at his face). Childhood sweethearts reunite 15 years after they last saw each other, but their fates have been reversed - the girl who once had everything is now struggling, while the chubby boy with no friends is now a handsome magazine editor. Of course they end up working together. Because that's a K-drama for you.
Shopping King Louie
Seo In Guk is a rich boy who loses his memory in an accident. Having forgotten who he is and with no idea he's rich, he's rescued by poor country girl Nam Ji Hyun. The pair develop the sweetest bond, you can't help but share in their small wins and be as devastated by the obstacles in their paths. It's impossible to watch this drama and not fall madly in love with the pair of them!
Warm and Cozy
We can't have a list about being cosy without this one! An underrated drama, this story about a workaholic with anger management issues played by Kang Sora who moves to Jeju after losing her job, boyfriend and house is exactly what you need for a cosy night in. Especially once you realise she's going to fall in love with the laidback chef played by Yoo Yeon Seok. 
What dramas would you add to this list?
---
Hear us on SBS PopAsia Digital Radio
Listen in 24/7 on Digital Radio, by downloading our free mobile app or by streaming live here on our website.
Download the app here: