You know those actors who seem to pop up in EVERY drama you're watching, but who never seem to ascend to lead parts? We can't stop thinking about those actors and how much we wish they had more time on screen. Like, lead actor amounts of time on screen.
Here's some of the male co-stars we think make strong impressions in their second lead parts, and who we want to see more of in K-dramas. Tell us if you feel the same!
Kwak Dong Yeon
He may be the master of supporting roles, he's popped up in so many. Despite only being 22 years old, he's been in some big dramas, from Radio Romance to Love in the Moonlight, Come Back Mister and Gangnam Beauty. Now we want to see him in more lead roles, please!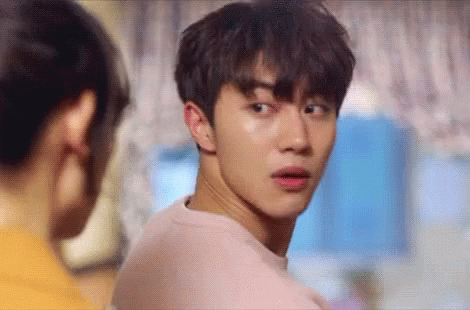 Kang Ki Young
Even if you don't know his name, you KNOW Kang Ki Young. Truly one of the most popular supporting actors in Korean dramas, you would've seen him pop up in While You Were Sleeping, I'm Not A Robot, Weighlifting Fairy Kim Bok Joo, W, Oh My Ghost, and more recently in What's Wrong With Secretary Kim and My Secret Terrius. The list just goes on!

Yoon Park
He's had a couple of starring roles back in 2013-14, but more recently he keeps popping up as a supporting actor in shows like Hello, My Twenties!, Introvert Boss and Radio Romance. When will Yoon Park take the lead again??
Ji Il Joo
Another actor who makes an impression even if it's just a cameo, he's been acting in K-dramas for over 10 years now! If you've watched a K-drama in the last five years, you've definitely seen him appear. Just think back to episodes of Hello, My Twenties!, Suspicious Partner, Temperature of Love, Weightlifting Fairy, or The Undateables.
Kim Minseok
He's currently in the military but that doesn't mean we can't hope for his return to lead to some bigger roles in K-dramas! He's been acting since 2012 in dramas but many would remember him from Descendants of the Sun in 2016. He's also appeared in Hello, My Twenties! 2, Because It's My First Life and had a very memorable cameo in The Beauty Inside.
Jung Jinyoung
While he actually has been cast as a movie lead in 2019's The Dude In Me, B1A4's Jinyoung is yet to have a lead role in a K-drama, though he makes an impression. His part in ensemble cast My First First Love is already the cause of angst for many viewers, and his performance in Love in the Moonlight resonated too.

Yook Sung Jae
Sungjae has been busy doing dramas and also performing in BtoB, but no one has forgotten his role in Goblin or Who Are You: School 2015 for that matter. We think there's a lot of untapped acting potential there, and can totally picture him as a lead actor who could do both drama and light-hearted comedy.
Lee Soo Hyuk
He may have debuted as a model but those good looks translate to the small screen and HOW. We wish he'd had a lead role before entering the military, but he's due out soon and we can only hope he takes the spotlight because we still remember his performances in Lucky Romance and High School King of Savvy.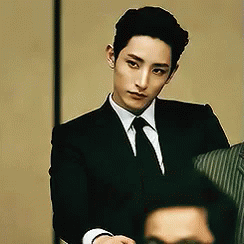 Are there any other actors you'd love to see in a lead role?
---
Hear us on SBS PopAsia Digital Radio
Listen in 24/7 on Digital Radio, by downloading our free mobile app or by streaming live here on our website.
Download the app here: