This historical K-drama has got plenty of people talking! Rookie Historian Goo Hae Ryung might look like your typical romance drama from the outset, but it's got some interesting twists and turns to keep your attention.
Set in the Joseon era, it follows Shin Se Kyung's Goo Hae Ryung, a strong-willed woman uninterested in marriage and a lover of literature. She becomes a female historian, going against the era's staunch gender roles, but in the process falls into a tangled friendship with Cha Eunwoo's Prince Yi Rim. The prince is kept out of the spotlight, where he writes romance novels in secret.
If that plot summary hasn't already charmed you into watching, here's some more reasons to make sure you put this drama on your watchlist.
1. Wit and charm for days
If you're a fan of historical dramas that have some humour attached (think Hwarang or Love in the Moonlight) then this is a must-see. Goo Hae Ryung and the Prince are friendly, flirtatious and downright mean to each other in equal measure, and their dynamic is so much fun to watch!
2. Cha Eunwoo's beautiful face
Have you seen Cha Eunwoo's face?? It deserves a reason of its own. He can go from being heart-warmingly adorable to seriously handsome with a singular facial expression. He plays the duality of a young prince forced to hide himself with just the right amount of laughs and gravitas to make you swoon then get sentimental.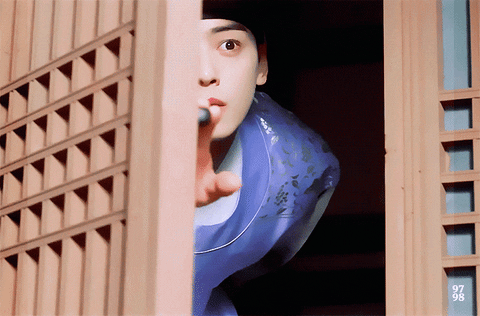 3. Gender roles get flipped
We're used to seeing women as subservient characters in historical K-dramas. Usually they're the long-suffering wife or the daughter who needs to get married off. While those characters are definitely in this drama too,  there's also the four women who are changing the game by choosing to become scholars in an entirely masculine environment, where they're very much not welcomed at first. Shin Se Kyung is definitely the hero we'd follow to the very end!
4. Female friendships... or maybe enemies?
In the first few episodes we're just getting to know the four women who've made it past the historian's exam, but you get the feeling their bond will be something special to watch develop throughout the series. There's definitely a hint of betrayal coming from at least one character (you'll have to watch it all to know who we mean).
5. Inevitable impending doom feels
Like any historical K-drama, we know what actually happened at the time, so inevitably there will be clashes between the King and his subjects, betrayals in the royal family and our favourites will face danger of some kind. The seeds are sown early on with dishonest advisors and a Crown Prince who isn't respected by his father, and the dramatic moments that follow will hit you right in the heart.
So tell us, have you watched Rookie Historian Goo Hae Ryung yet? 
---
Hear us on SBS PopAsia Digital Radio
Listen in 24/7 on Digital Radio, by downloading our free mobile app or by streaming live here on our website.
Download the app here: