Netflix K-drama My First First Love is back for its second season, and to be honest, nothing had prepared us for the emotional rollercoaster we ended up on.
What started as a straightforward childhood friends to potential lovers story in Season One descended into second lead romances and confused feelings all round. Going into the second season, we were so ready to see Jisoo finally get the girl but who could've expected everything that would happen in between?
Here's some moments that we can't stop thinking about since watching My First First Love 2. There's spoilers ahead, so read at your own risk if you haven't finished watching yet!
Dohyun choosing his family over Songyi
Jisoo may have been elevated to first lead in this show, but the new man suffering Second Lead Syndrome has arrived and it is Jung Jinyoung, in this case playing Dohyun. Sure, we wanted Tae-oh to end up with Songyi, but Dohyun almost convinced us otherwise.
When he's forced to choose between helping his dad out of crippling debt or coming through for Songyi in a time of need, he has to choose his family, and while we understand him, it's so sad to watch him walk away from the girl of his dreams.
Songyi finds her mum
The beauty of this drama has been showing the humanity in all characters, even someone like Songyi's mum, who ran away with no interest in being found again by her daughter. Their initial reunion is tense and angry, and you'll be hard-pressed not to cry when you watch Songyi breakdown in front of her mother while Tae-oh tries to hold her back.
Hoon betraying Garin
We were all shouting at our screens for him not to do it but it couldn't be a more perfectly written drama subplot. When Hoon gets desperate and turns Garin in for a reward, only to then help her escape her mother's minions at the last minute, we weren't sure whether to be delighted or enraged. Has to be said though, Hoon and Garin's romance is the most tooth-rottingly sweet but also cute coupledom ever.
Tae-oh's family discovery
Of all the twists that could've been coming, Tae-oh finding out his mother isn't dead wasn't something anyone predicted. When he bursts into tears after seeing her and piecing the truth together, we're right there crying beside him.
Garin finding her passion
Garin's struggle felt familiar to anyone in their early 20s, trying to figure out what to do with life. Sure, not all of us are chaebols running away from our incredibly wealthy family with millions in cash stuffed into our suitcase, BUT the point is that we've all felt uncertain about our future. Watching Garin grow into her own person, making friends and finding hobbies, is the kind of glow-up that can inspire anyone.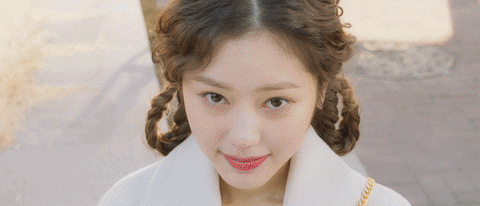 Songyi & Tae-oh figure it out
It took them a while but when they finally realise their feelings are mutual, it's so understated and obvious it almost goes by without a blip. But seeing them all cosy in the final episode just makes us want to shout to the rooftops because finally, FINALLY... JISOO GOT THE GIRL!
What moments have stood out for you while watching My First First Love 2?
---
Hear us on SBS PopAsia Digital Radio
Listen in 24/7 on Digital Radio, by downloading our free mobile app or by streaming live here on our website.
Download the app here: