Next time you're in Seoul, you can visit RM Forest, thanks to dedicated BTS fans!
On August 31, over 250 fans gathered at Jamsil Hangang Park to plant 1250 trees and create a forest that's now named 'BTS RM Forest No.1'. 
It was done in honour of RM's birthday, which is on September 12. Fans donated approximately AU$13,400 towards the creation of the forest, in honour of BTS' leader. The forest is also representative of RM's love for nature, which he's often showcased through his travel photos on Twitter.
Fans plan to create 'BTS RM Forest No.2' in 2020 as well!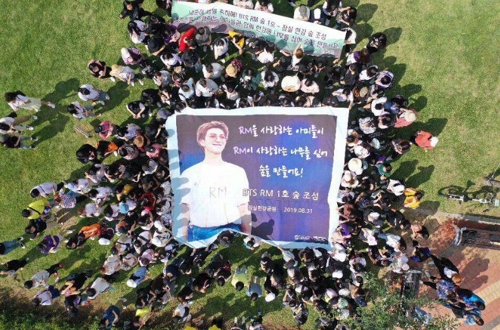 (Source)
---
Hear us on SBS PopAsia Digital Radio
Listen in 24/7 on Digital Radio, by downloading our free mobile app or by streaming live here on our website.
Download the app here: