Love Me As I Am: Untold Australia
Finding love is a tricky business at the best of times, but for young people with intellectual or learning disabilities, the challenges and stigma surrounding dating and relationships can be overwhelming. Finally, help is on hand. Straight-talking relationship coach Liz Dore is on a mission to break the taboos surrounding love and relationships for all. She's the only coach of her kind in Australia. For the first time, our cameras join her as she helps six young people find love and acceptance on their own terms.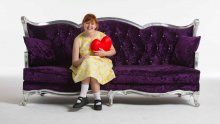 Love Me As I Am: Untold Australia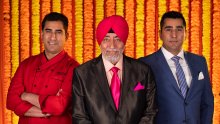 Turban Legend: Untold Australia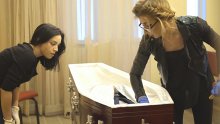 The Secret Life Of Death: Untold Australia
Untold Australia | 7.30pm Wednesdays
Welcome to the world of Untold and Unexplored Stories. 

The Pursuit of Love, the Journey towards Death, and the test of Family Ties
The fourth instalment of SBS's critically acclaimed documentary series Untold Australia explores the life changing milestones of everyday Australians.
Previously, on Untold Australia...
Indian Wedding Race
Two Indian Aussies navigate the remarkable world of online dating, astrologers, matchmakers and their traditional parents in a race to be married by 30.
A Modern Mutiny
Norfolk Islanders are fiercely independent – but recent help from Australia came with strings attached, and now a modern day mutiny is brewing offshore.
Strictly Jewish: The Secret World of Adass Israel
Australia's ultra-Orthodox Jewish subculture, the reclusive and secretive Adass Israel community in Melbourne, battle to maintain its millennia-old traditions in the face of modernity.
True Stories podcast: Untold Australian stories
True Stories is a podcast written and read by Australia's best emerging and award-wining writers.
In Season Two: Untold Australia, discover true stories that reflect the diversity and uniqueness of Australia today.